Row Wrapper 2
Chapman Suite - 5 Star Luxury Suite in Premier Spot!
Capacity
1 Bedroom
1 Bath
Sleeps 2
About
As the guest that booked this home you must be 25 years or older, be staying at the property the entire time and will be considered the responsible party for this booking.
Chapman Suite is part of the historic Chapman Property, built in the 1870's and completely remodeled in 2018 to preserve the original charm and add modern amenities. The private suite is an attached section of the main house which may be rented separately or combined with the 3 bed/2.5 bathroom Chapman house to accommodate another 6 guests. The location doesn't get any better, just steps off the downtown Arcata Plaza for a vibrant scene of restaurants, boutiques, art galleries, wine bars and brew pubs.
Enter through the majestic colonnades and step into charm and luxury. The combination of 20 foot ceilings and large bay windows bathe the Chapman Suite in natural light and spaciousness. The bedroom offers a California King bed, top quality linens and splendid furnishings designed for the most opulent accommodations in Arcata. Across the private hall way is the opulent parlor designed with class and style for grand relaxation and entertainment. The parlor is perfectly appointed to include everything a guest needs for a getaway or business trip with a WiFi, microwave, Keurig coffee maker, mini fridge, desk and beautifully tiled walk in shower bathroom. The splendor of the Chapman Suite will have guests returning again and again.
Photos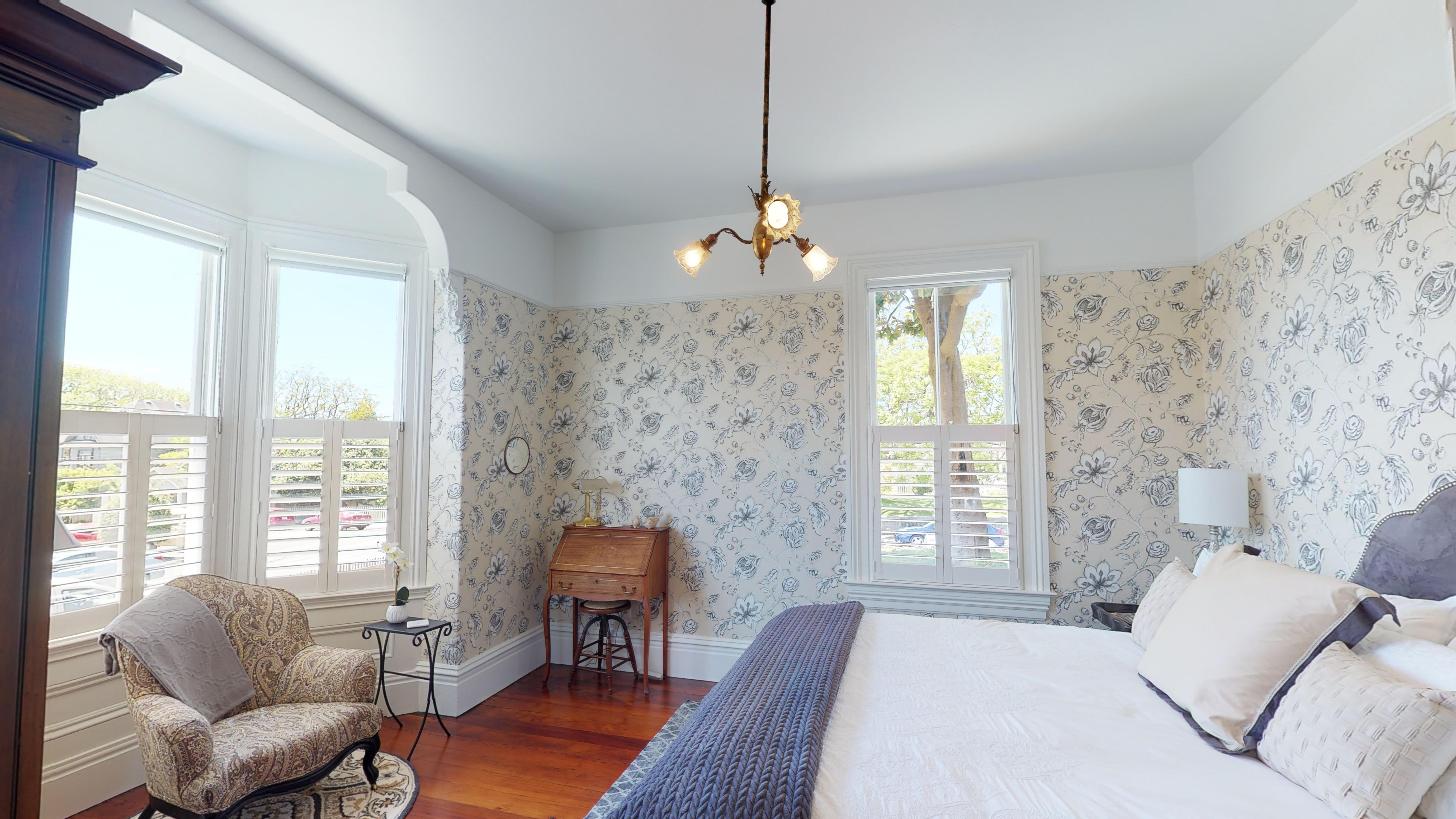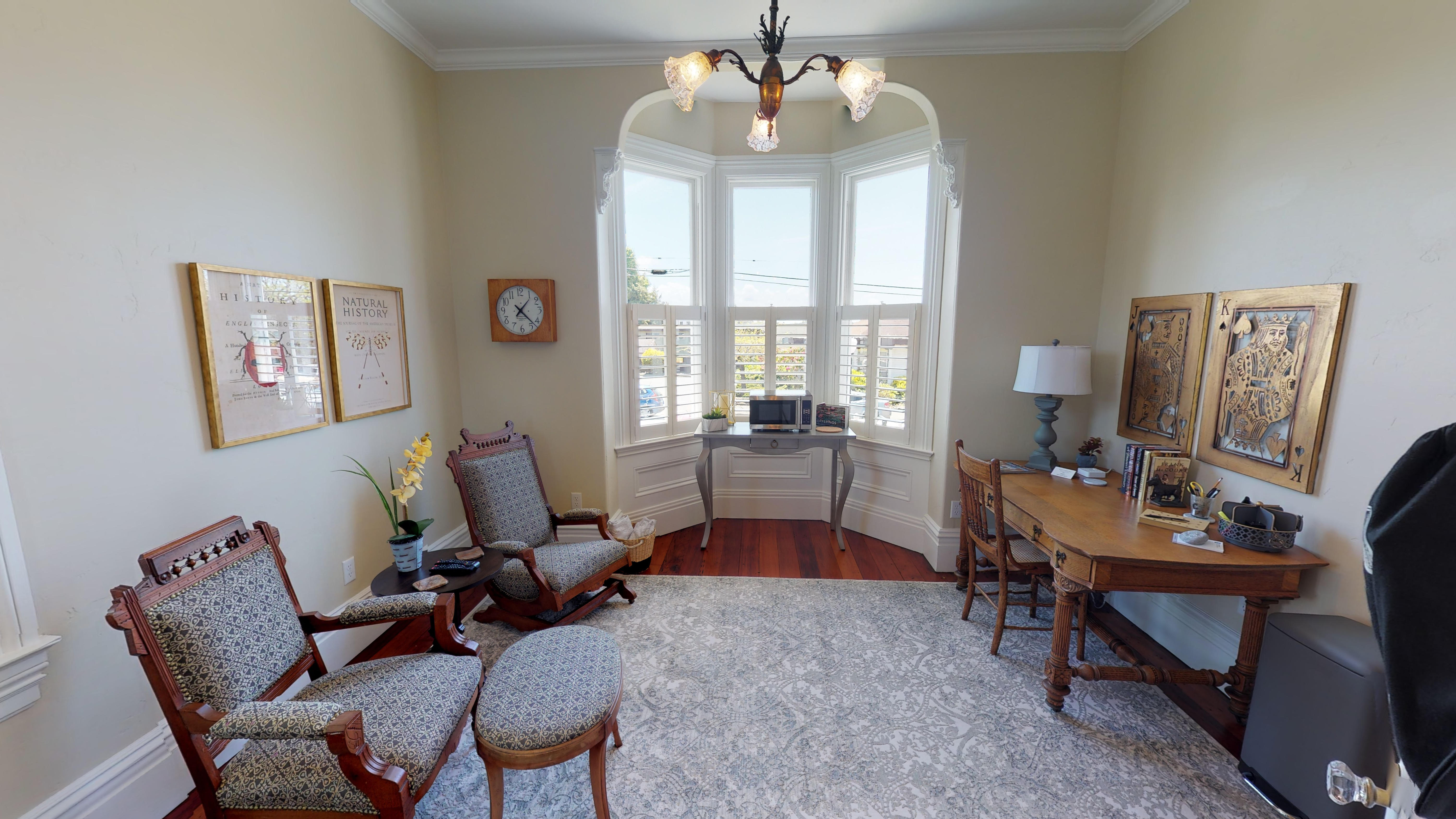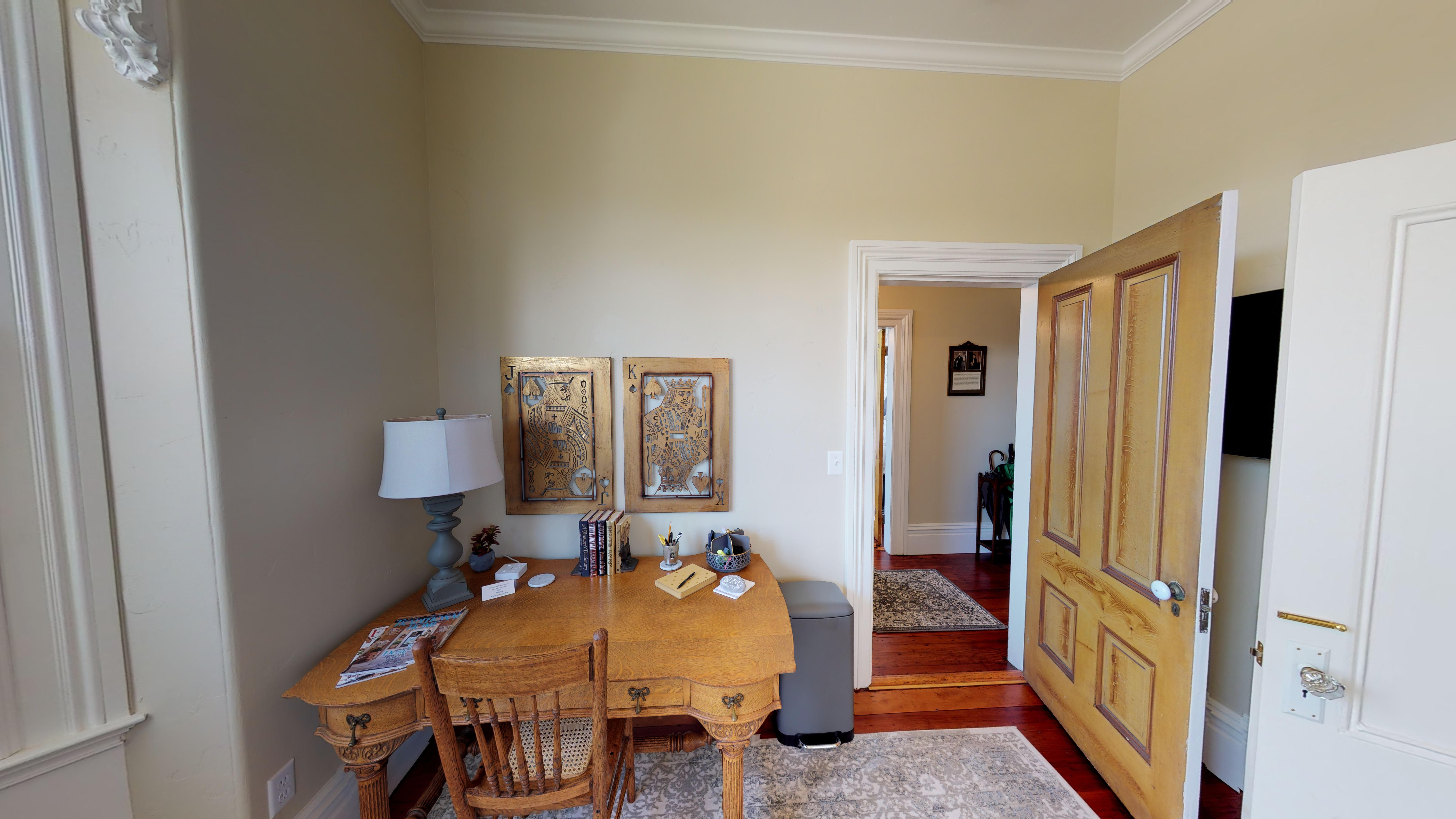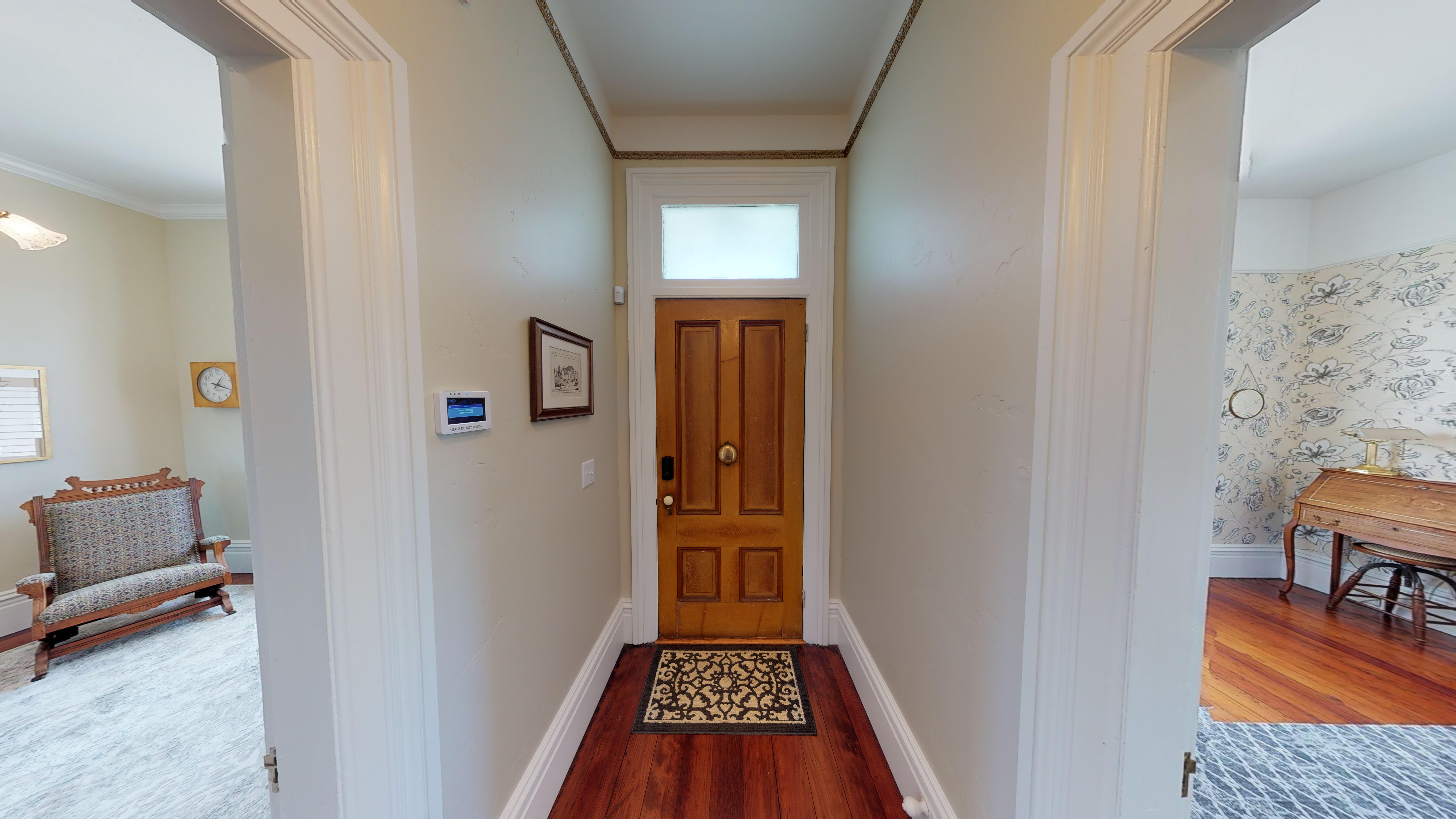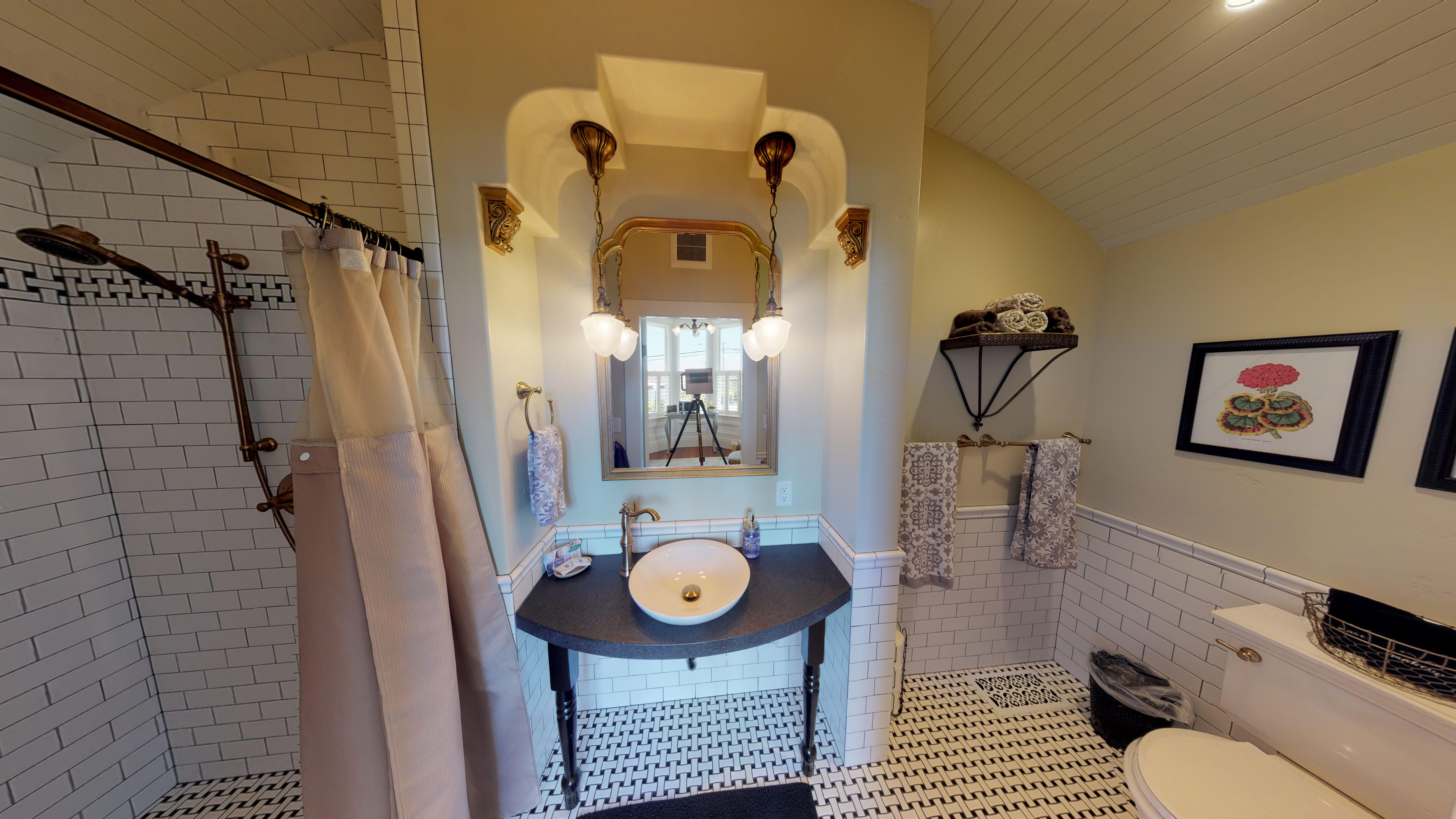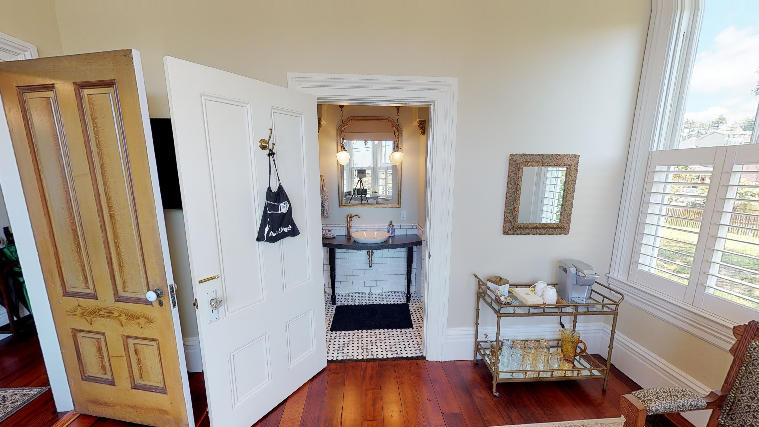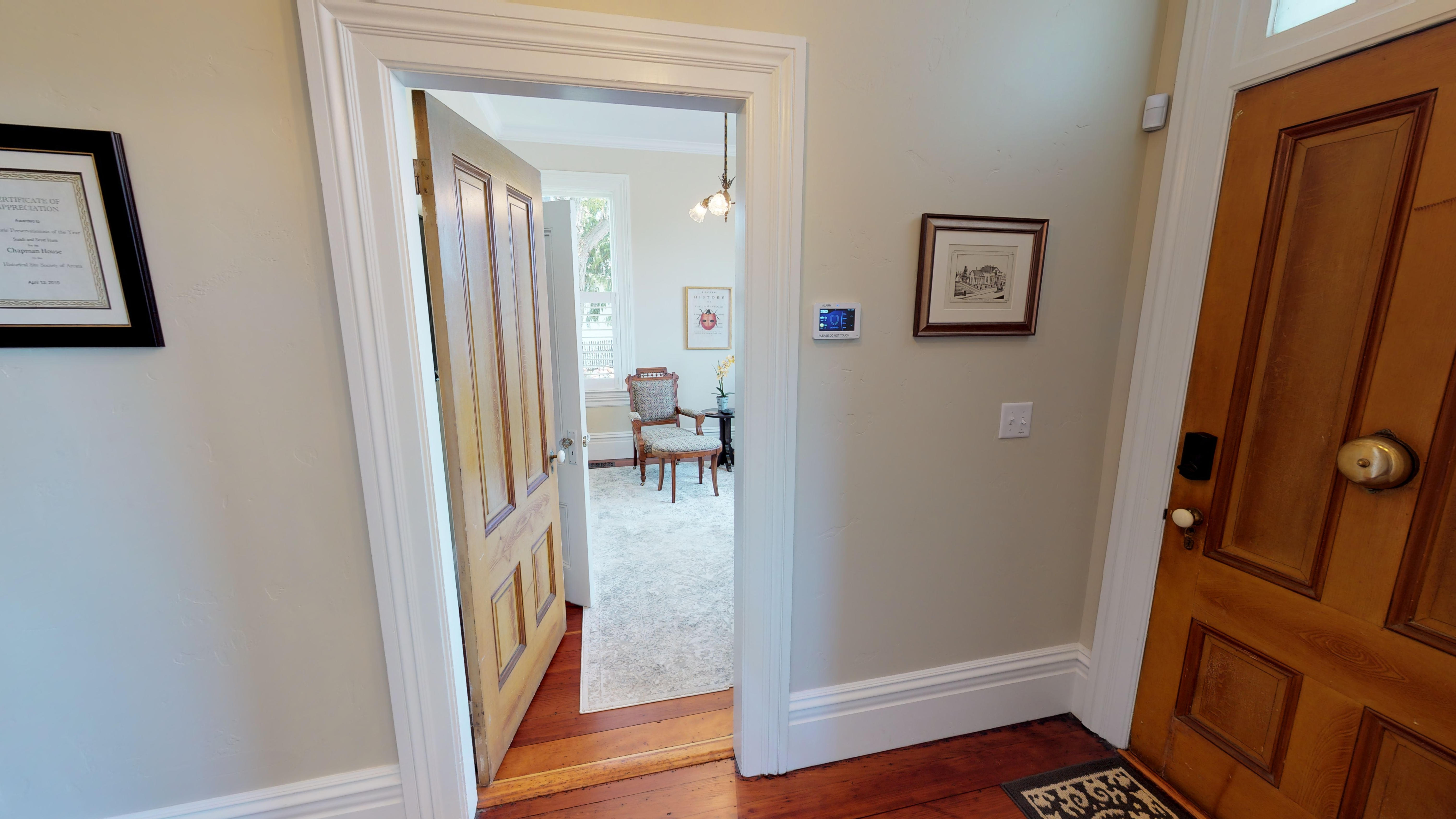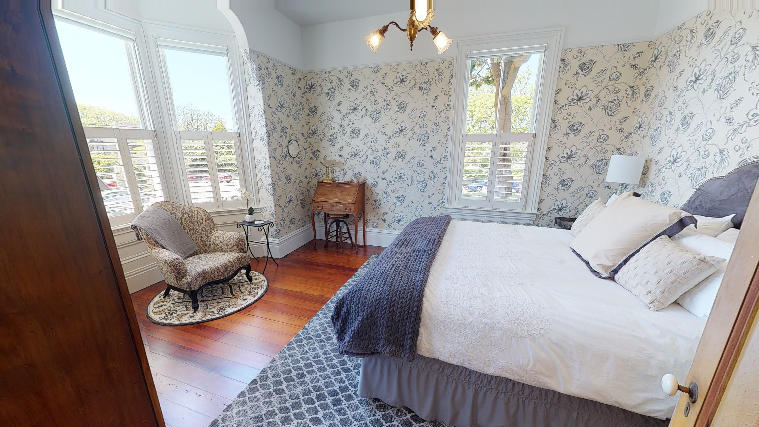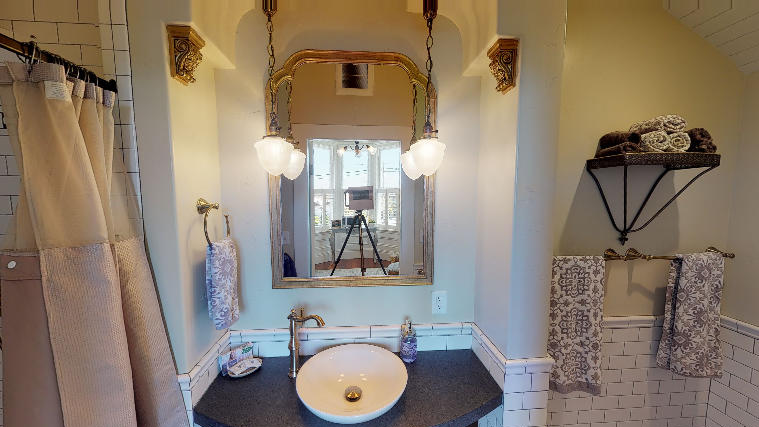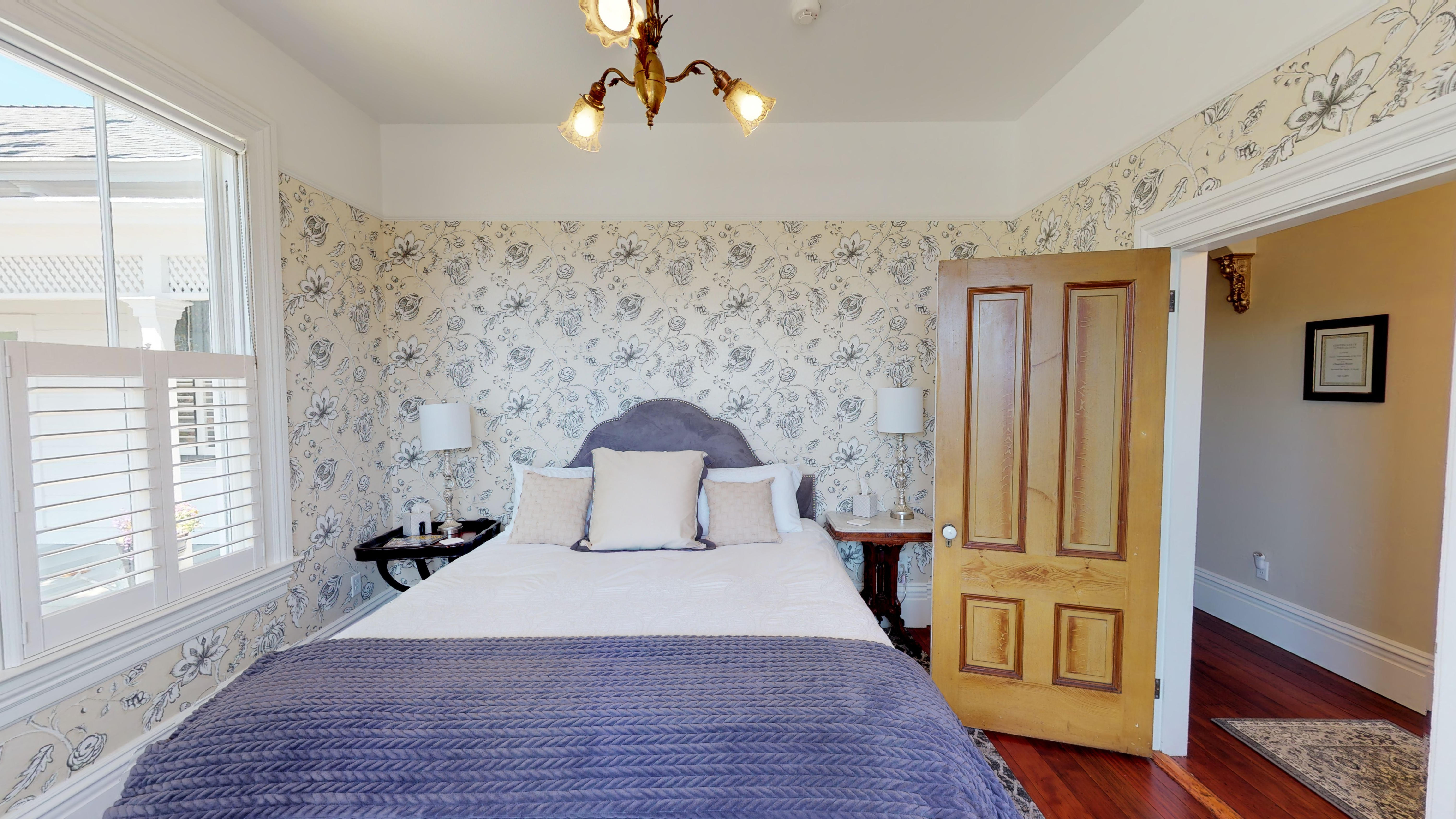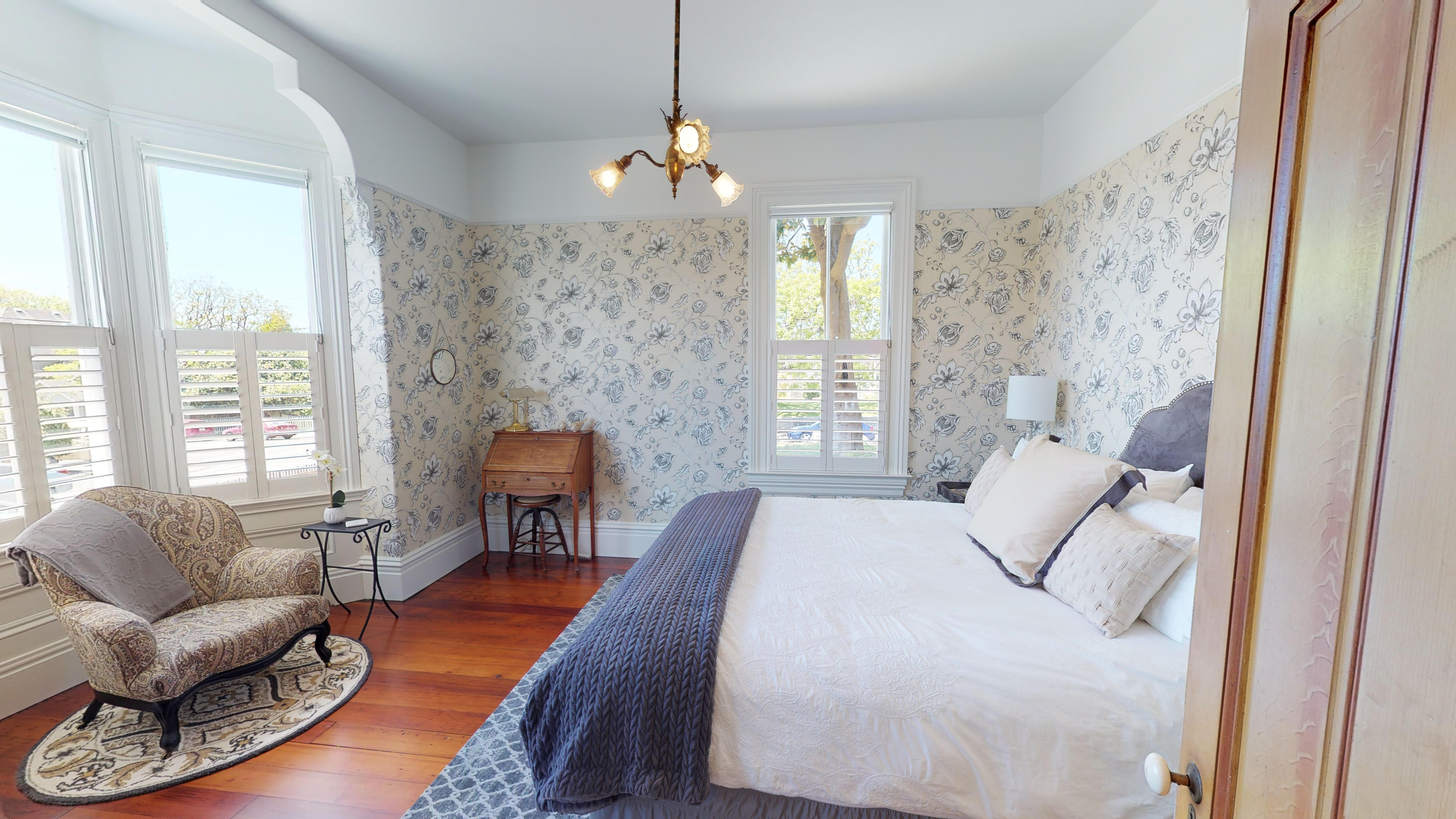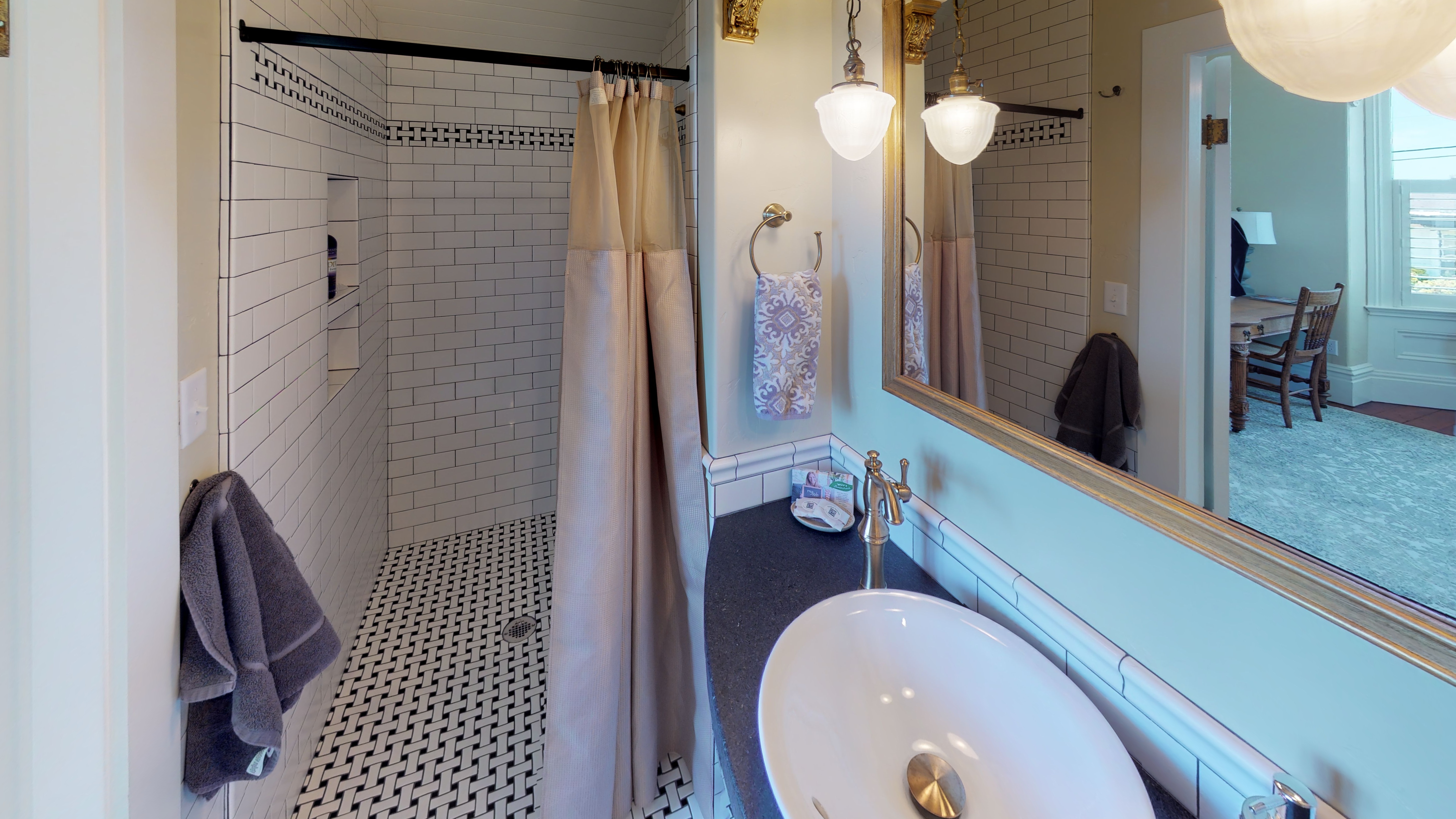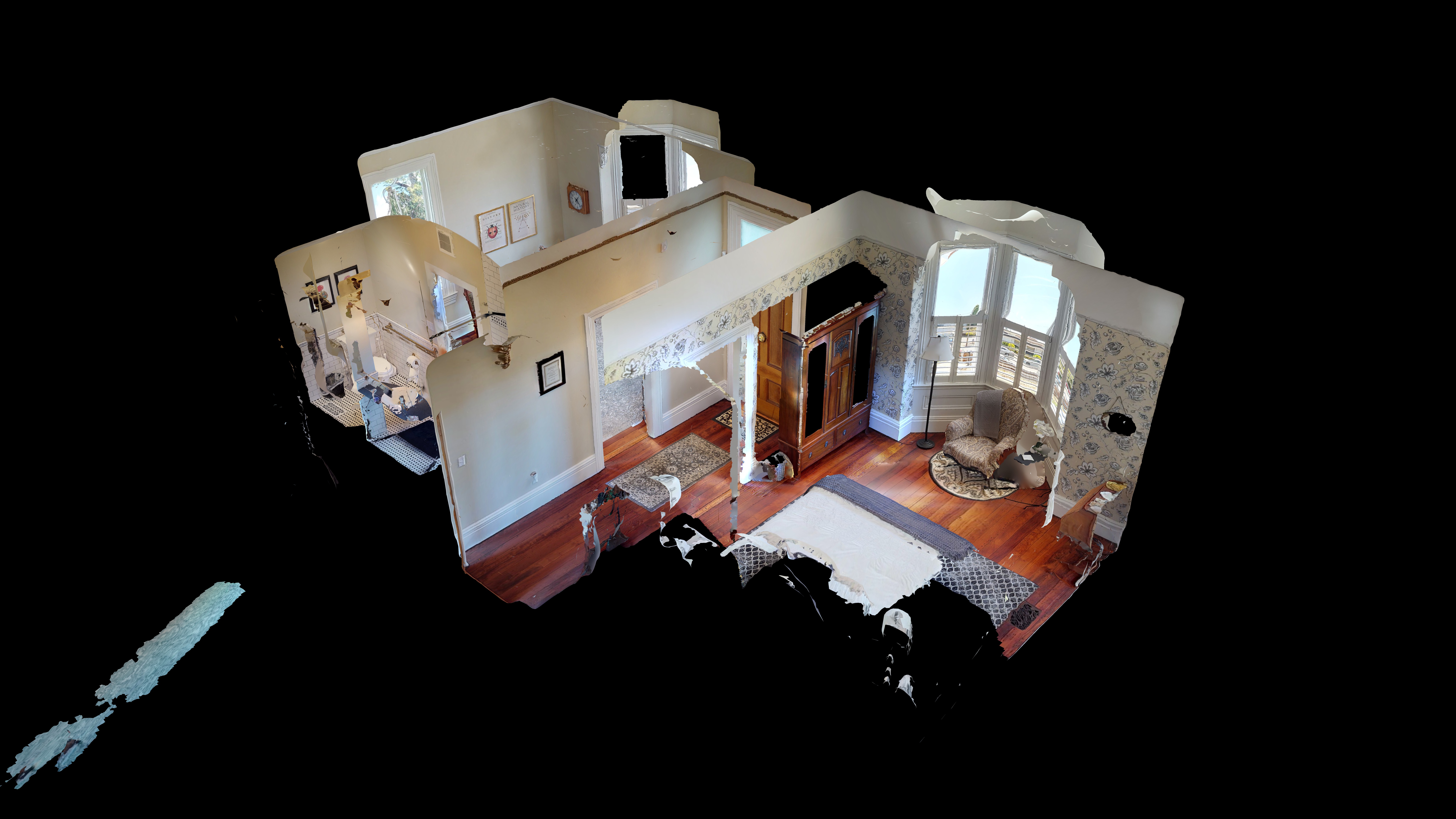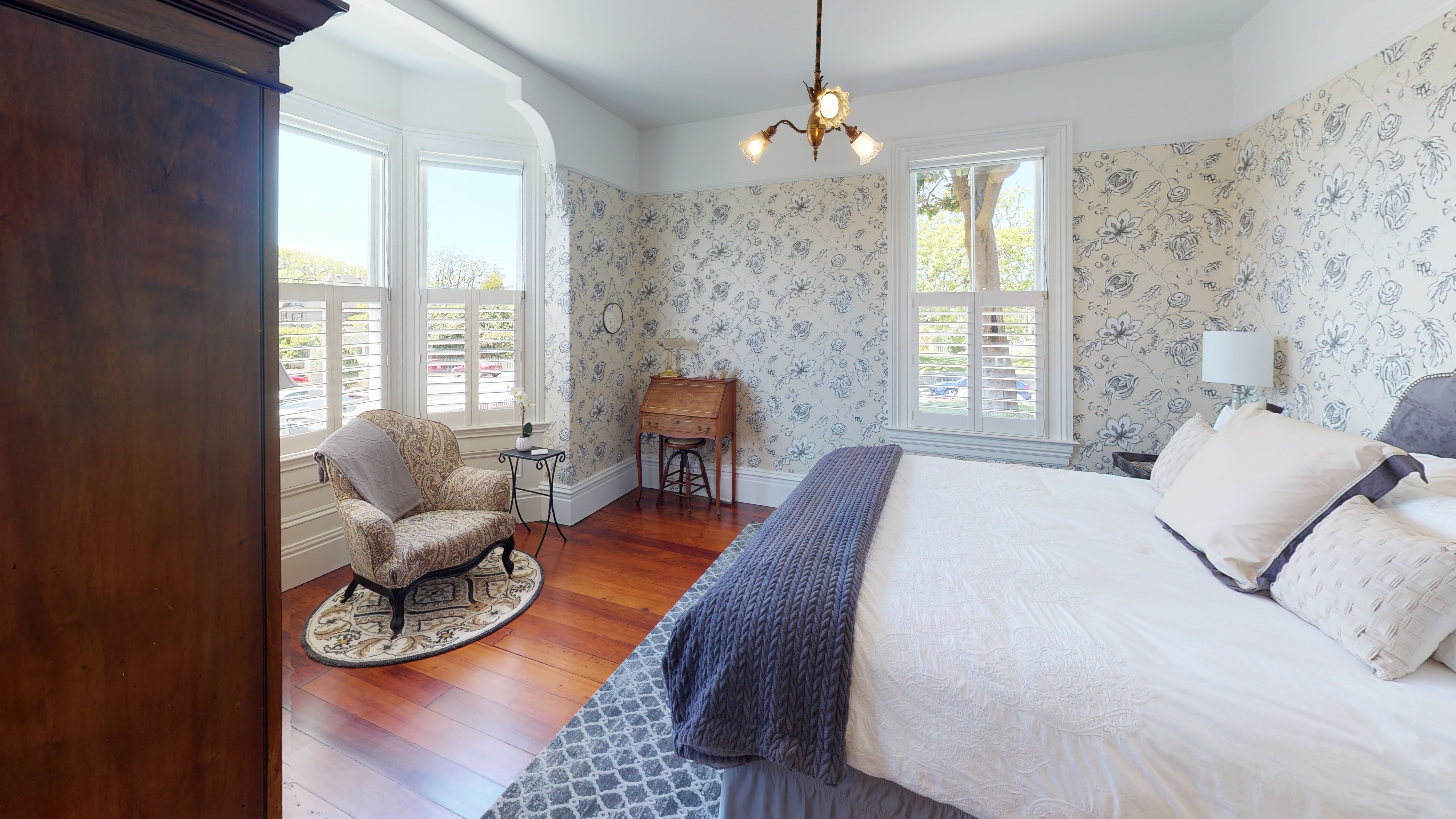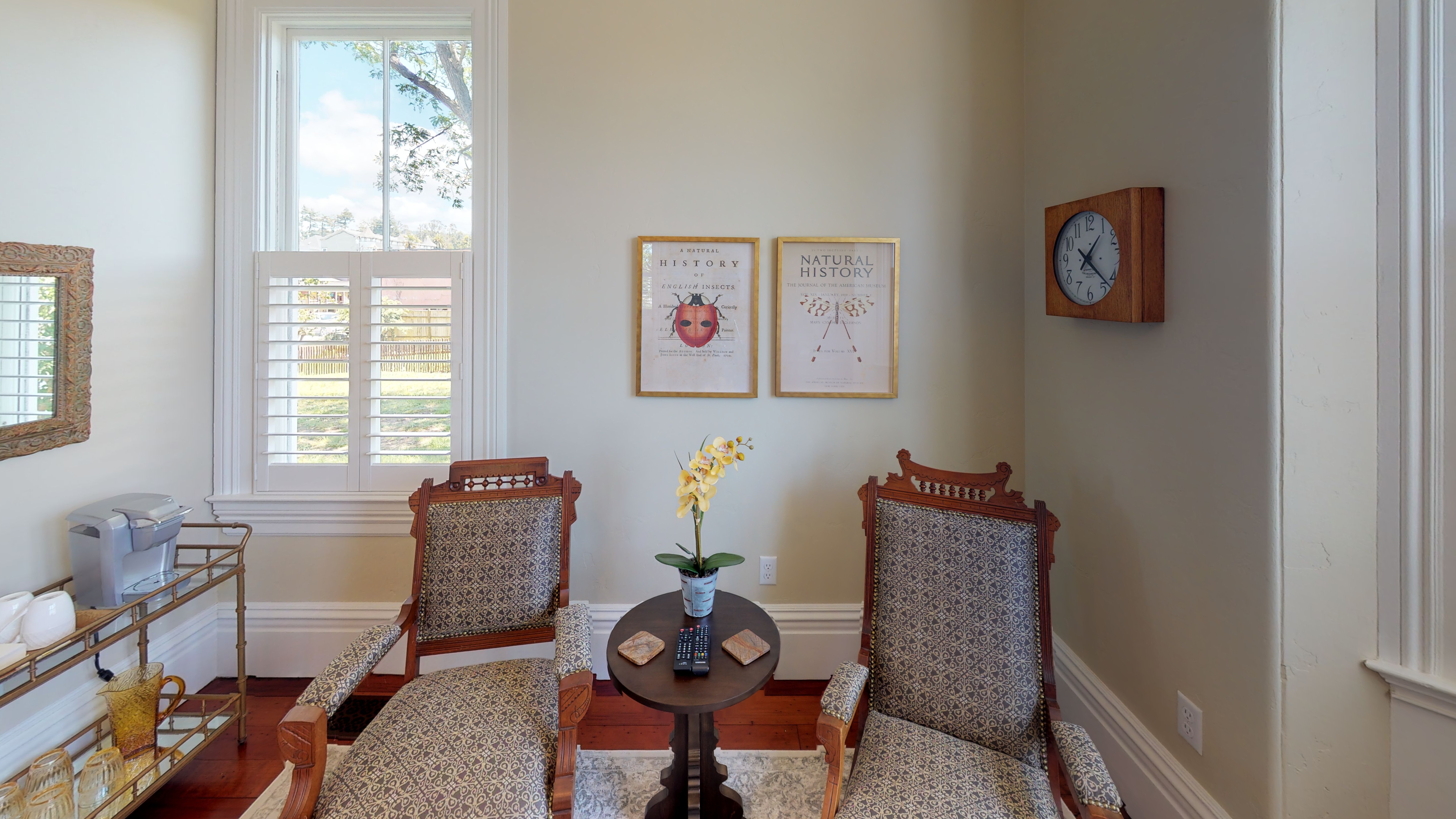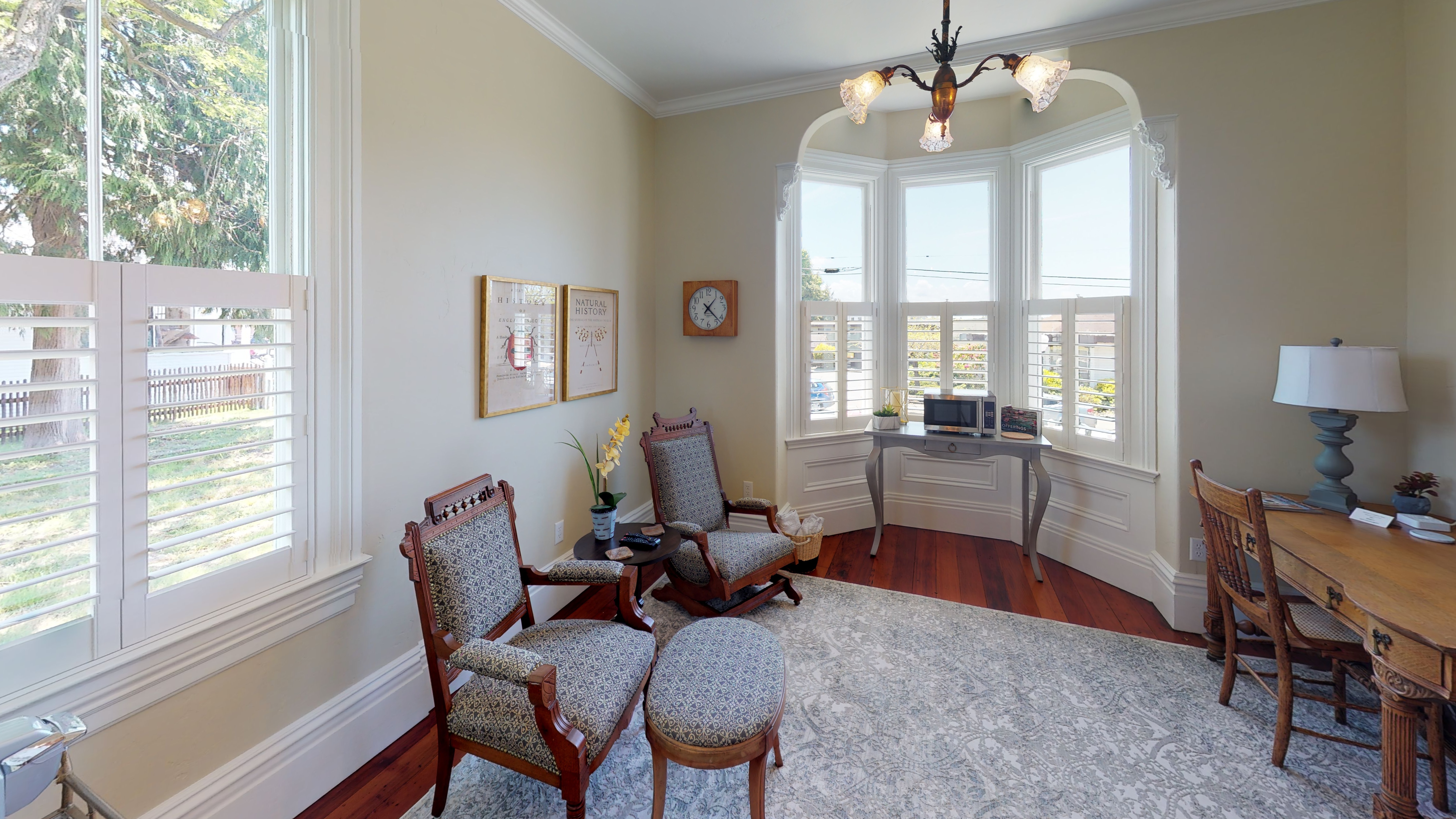 Availability
Key

| | | | | | | | |
| --- | --- | --- | --- | --- | --- | --- | --- |
| # | Night Available | # | Night Unavailable | # | Arrive Only | # | Depart Only |
July 2019
Su
Mo
Tu
We
Th
Fr
Sa

1




2




3




4




5




6




7




8




9




10




11




12




13




14




15




16




17




18




19




20




21




22




$95

/nt

23




24




25




26




27




$95

/nt

28




$95

/nt

29




$95

/nt

30




$95

/nt

31



August 2019
Su
Mo
Tu
We
Th
Fr
Sa

1




2




3




4




$95

/nt

5




$95

/nt

6




$95

/nt

7




$95

/nt

8




$95

/nt

9




$95

/nt

10




$95

/nt

11




$95

/nt

12




$95

/nt

13




$95

/nt

14




$95

/nt

15




$95

/nt

16




$95

/nt

17




$95

/nt

18




$95

/nt

19




$95

/nt

20




$95

/nt

21




$95

/nt

22




23




24




25




$95

/nt

26




$95

/nt

27




$95

/nt

28




$95

/nt

29




$95

/nt

30




$155

/nt

31




$155

/nt
September 2019
Su
Mo
Tu
We
Th
Fr
Sa

1




$155

/nt

2




$95

/nt

3




$95

/nt

4




$95

/nt

5




$95

/nt

6




$95

/nt

7




$95

/nt

8




$95

/nt

9




$95

/nt

10




$95

/nt

11




$95

/nt

12




13




14




15




16




$95

/nt

17




$95

/nt

18




$95

/nt

19




$95

/nt

20




$95

/nt

21




$95

/nt

22




$95

/nt

23




$95

/nt

24




$95

/nt

25




$95

/nt

26




$95

/nt

27




$95

/nt

28




$95

/nt

29




$95

/nt

30




$95

/nt
October 2019
Su
Mo
Tu
We
Th
Fr
Sa

1




$95

/nt

2




$95

/nt

3




$95

/nt

4




5




$95

/nt

6




$95

/nt

7




$95

/nt

8




$95

/nt

9




$95

/nt

10




11




12




13




$95

/nt

14




$95

/nt

15




$95

/nt

16




$95

/nt

17




$95

/nt

18




$95

/nt

19




$95

/nt

20




$95

/nt

21




$95

/nt

22




$95

/nt

23




$95

/nt

24




$95

/nt

25




$95

/nt

26




$95

/nt

27




$95

/nt

28




$95

/nt

29




$95

/nt

30




$95

/nt

31




$95

/nt
November 2019
Su
Mo
Tu
We
Th
Fr
Sa

1




$95

/nt

2




$95

/nt

3




$95

/nt

4




$95

/nt

5




$95

/nt

6




$95

/nt

7




$95

/nt

8




9




10




11




$95

/nt

12




$95

/nt

13




$95

/nt

14




$95

/nt

15




$95

/nt

16




$95

/nt

17




$95

/nt

18




$95

/nt

19




$95

/nt

20




$95

/nt

21




$95

/nt

22




$95

/nt

23




$95

/nt

24




$95

/nt

25




$95

/nt

26




$95

/nt

27




$155

/nt

28




$155

/nt

29




$155

/nt

30




$155

/nt
December 2019
Su
Mo
Tu
We
Th
Fr
Sa

1




$95

/nt

2




$95

/nt

3




$95

/nt

4




$95

/nt

5




$95

/nt

6




$95

/nt

7




$95

/nt

8




$95

/nt

9




$95

/nt

10




$95

/nt

11




$95

/nt

12




$95

/nt

13




$95

/nt

14




$95

/nt

15




$95

/nt

16




$95

/nt

17




$95

/nt

18




$95

/nt

19




$95

/nt

20




$95

/nt

21




$95

/nt

22




$95

/nt

23




$155

/nt

24




$155

/nt

25




$155

/nt

26




$155

/nt

27




$155

/nt

28




29




30




31



January 2020
Su
Mo
Tu
We
Th
Fr
Sa

1




2




3




4




5




6




7




8




9




10




11




12




13




14




15




16




17




18




19




20




21




22




23




24




25




26




27




28




29




30




31



February 2020
Su
Mo
Tu
We
Th
Fr
Sa

1




2




3




4




5




6




7




8




9




10




11




12




13




14




15




16




17




18




19




20




21




22




23




24




25




26




27




28




29



March 2020
Su
Mo
Tu
We
Th
Fr
Sa

1




2




3




4




5




6




7




8




9




10




11




12




13




14




15




16




17




18




19




20




21




22




23




24




25




26




27




28




29




30




31



April 2020
Su
Mo
Tu
We
Th
Fr
Sa

1




2




3




4




5




6




7




8




9




10




11




12




13




14




15




16




17




18




19




20




21




22




23




24




25




26




27




28




29




30



May 2020
Su
Mo
Tu
We
Th
Fr
Sa

1




$95

/nt

2




$95

/nt

3




$95

/nt

4




$95

/nt

5




$95

/nt

6




$95

/nt

7




$95

/nt

8




$95

/nt

9




$95

/nt

10




$95

/nt

11




$95

/nt

12




$95

/nt

13




$95

/nt

14




$200

/nt

15




$200

/nt

16




$200

/nt

17




$95

/nt

18




$95

/nt

19




$95

/nt

20




$95

/nt

21




$95

/nt

22




$155

/nt

23




$155

/nt

24




$155

/nt

25




$155

/nt

26




$95

/nt

27




$95

/nt

28




$95

/nt

29




$95

/nt

30




$95

/nt

31




$95

/nt
June 2020
Su
Mo
Tu
We
Th
Fr
Sa

1




$95

/nt

2




$95

/nt

3




$95

/nt

4




$95

/nt

5




$95

/nt

6




$95

/nt

7




$95

/nt

8




$95

/nt

9




$95

/nt

10




$95

/nt

11




$95

/nt

12




$95

/nt

13




$95

/nt

14




$95

/nt

15




$95

/nt

16




$95

/nt

17




$95

/nt

18




$95

/nt

19




$95

/nt

20




$95

/nt

21




$95

/nt

22




$95

/nt

23




$95

/nt

24




$95

/nt

25




$95

/nt

26




$95

/nt

27




$95

/nt

28




$95

/nt

29




$95

/nt

30




$95

/nt