Row Wrapper 2
Chapman House - First Class Historic Luxury Lodging!
Capacity
3 Bedrooms
2.5 Bath
Sleeps 6
About
As the guest that booked this home you must be 25 years or older, be staying at the property the entire time and will be considered the responsible party for this booking.
Step back in time to 1876 when Chapman House was built in the Italianate Architecture style and was known as "one of the finest displays of this magnificent architecture in the country". Recently restored inside and out to it's original majestic grandeur it is Arcata's crown jewel of lodging. Every square inch of this 2600 sq. ft. home is filled with the highest quality historic and contemporary furnishings designed with luxury, comfort and class in mind. The location of Chapman House (sleeps 6) is pure magic with the attached yet private Chapman Suite (sleeps 2) and Chapman Cottage (sleeps 2) both available to rent separately. The entire estate can be included to comfortably sleep 10 guests, perfect for a family reunion, special event or corporate retreat.
Chapman House - Upstairs are the three extravagant bedrooms, filled with character and charm. The elegant master suite bathed in natural light, offers a beautifully appointed King bed, writing desk, antique seating area and vibrant street views from expansive vintage windows. The en-suite bathroom with retro-style tile has a claw-foot bathtub and large walk-in shower. Luxury defines every inch of this suite. The "Butterfly Bedroom" across the hall has two twin beds, a comfortable chair for reading and garden views. The chic "Equestrian Bedroom" next door offers a Queen bed, writing desk, leather armchair and ottoman for some quiet relaxation. These bedrooms share a hall bathroom with a walk-in shower.
Downstairs guests will enjoy gathering in the formal living room reminiscent of days of a bygone era with an antique piano, the warmth and ambiance of a gas fireplace yet the modern comforts of a large smart t.v. The fashionable formal dining room easily accommodates 8 people and more. Guests hosting large family gatherings, reunions or other special occasions will relish hosting affairs in such extravagance. The pass through bar is great for catering and serving. A lavish sitting and powder room are located just off the dining room. The piece de resistance is the grand kitchen appointed with the highest quality appliances, farm sink and fully stocked with everything guests need to make cooking and entertaining a delightful experience while on vacation. The laundry room is located just off the kitchen and includes an iron and ironing board.
The expansive wrap around yard awaits drier summer weather before landscaping can begin but the lawn, gardens and outdoor furnishings will be as grand as the exquisite interior as soon as possible. Just footsteps from the Plaza and vibrant downtown scene. A hipster bar is right across the street for stepping out for fancy cocktails and appetizers. A wide array of breweries, wine bars, restaurants, yoga studios, music venues and movie theaters are all just a 5 minutes walk away. HSU is nearby, the picturesque beaches in Trinidad are a short, scenic 15 minute drive and Redwood National Park a worthwhile 45 minute drive North.
Chapman Suite (500 Sq. Ft.) - located on the main level of the Chapman House offers two beautifully adorned rooms, the bedroom with a King bed and the adjacent parlor. The parlor offers a space to sit back and relax, watch t.v. or enjoy gazing out the large windows watching the colorful downtown Arcata street scene. The large bathroom has retro-style tile floor and a large walk-in shower. This suite is separated from the main house by a locking door for privacy and can be reserved as a stand-alone suite or included in the whole house. Visit our website to book the suite.
Chapman Cottage available next door offers a luxurious bedroom, bathroom &. full kitchen.
Larger groups - Rent Los Bagels Bungalow for add'l historic lodging, a 2 bed/1 bath, sleeps 6 right next door!
**Parking- There is room for approximately 3 cars on the driveway. On-street parking on J St. 2 hour parking only on 1
Features
Amenities
Neighborhood
Cable TV
T.V. w/ Netflix
Piano
Full Kitchen
Dishwasher
Coffee Maker
Microwave
Toaster
Walk-in Pantry
Gas Stoves/Fireplace
Wi-fi Internet
Laundry & Laundry supplies
Forced air heat
No Garage Parking
Beds - 2 Kings, 1 Queen, 2 Twins
3 showers & 1 clawfoot tub
In Town
15 minutes to Trinidad
45 min. to Redwood National Park
One block from Arcata Plaza
Near Humboldt State University
Close to downtown Arcata
Kayaking, hiking, mtn. biking
Near Arcata Community Forest
Near Arcata Bird Marsh
Propane BBQ Grill
Large Back yard
Area
Neighborhood
Near Humboldt State University
Close to downtown Arcata
Kayaking, hiking, mtn. biking
Near Arcata Community Forest
Near Arcata Bird Marsh
Photos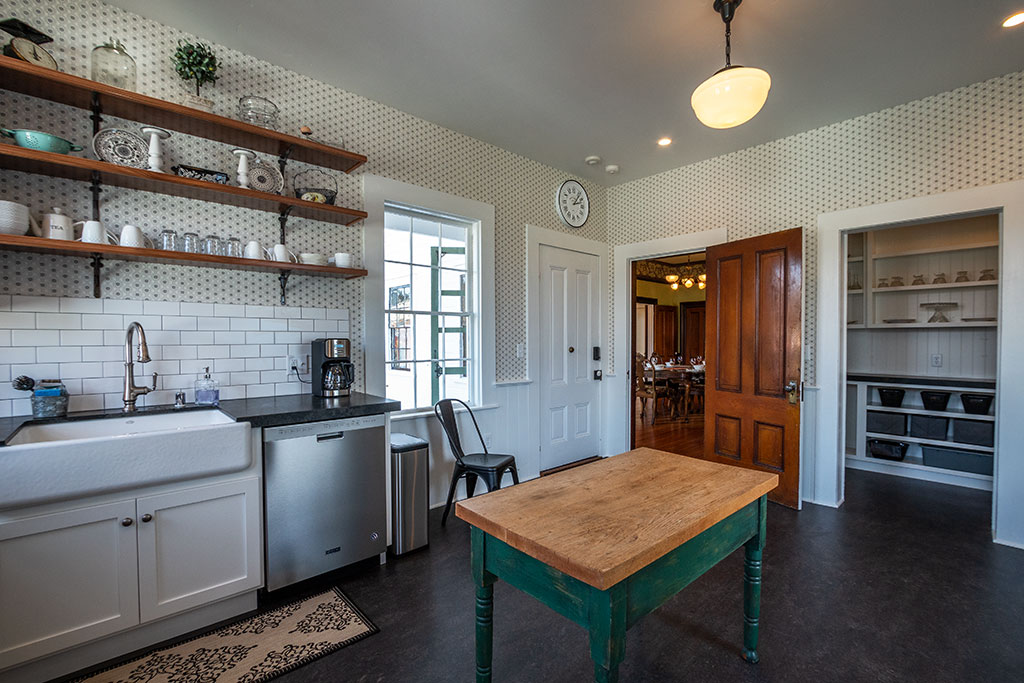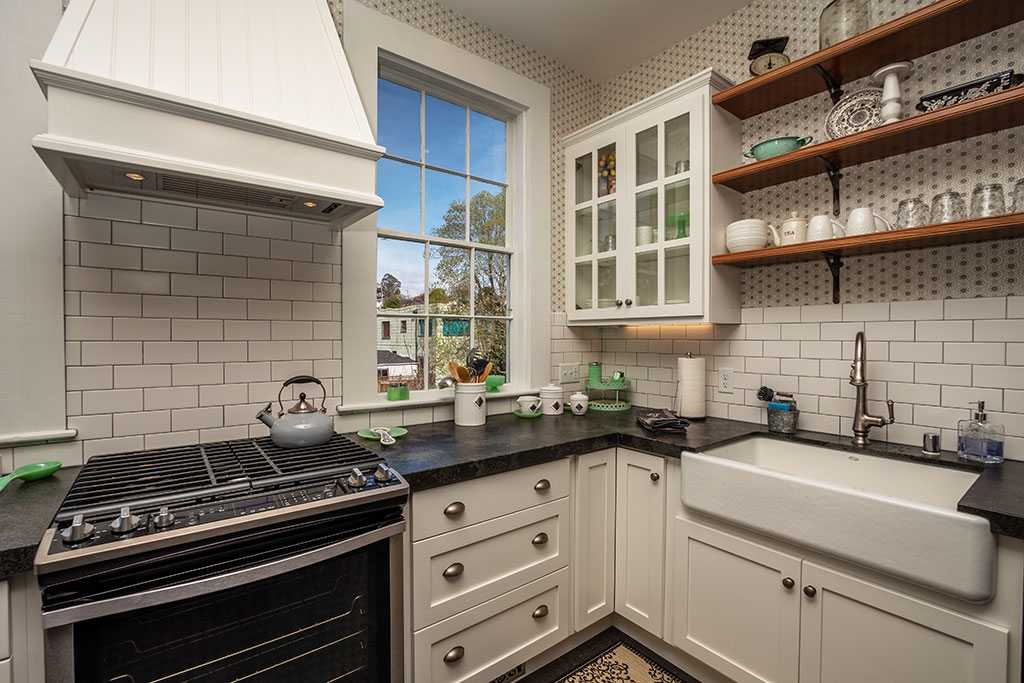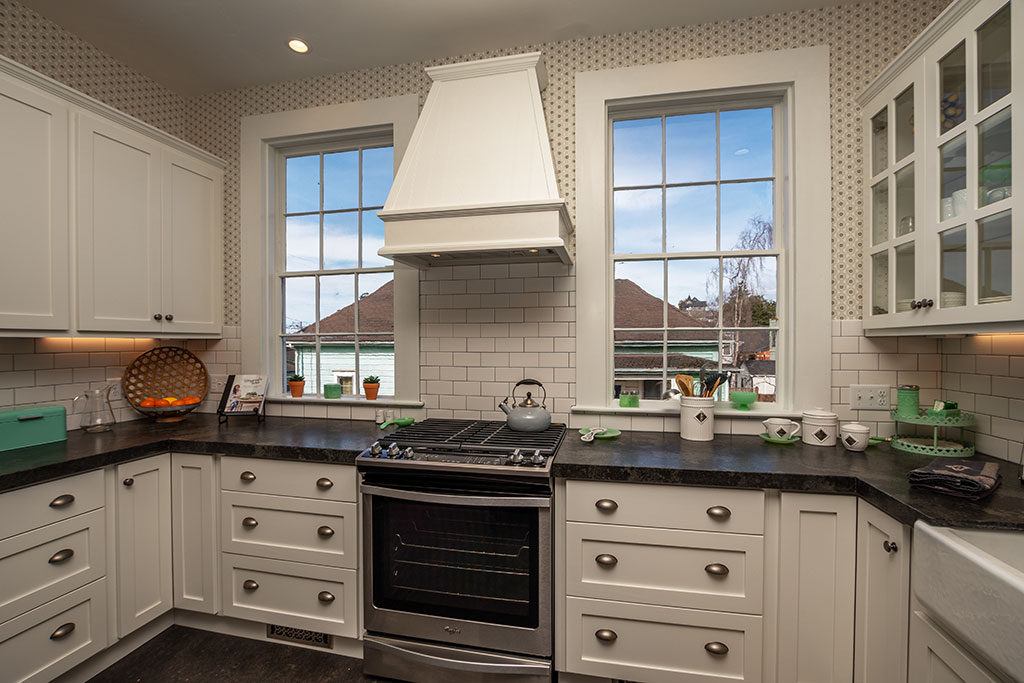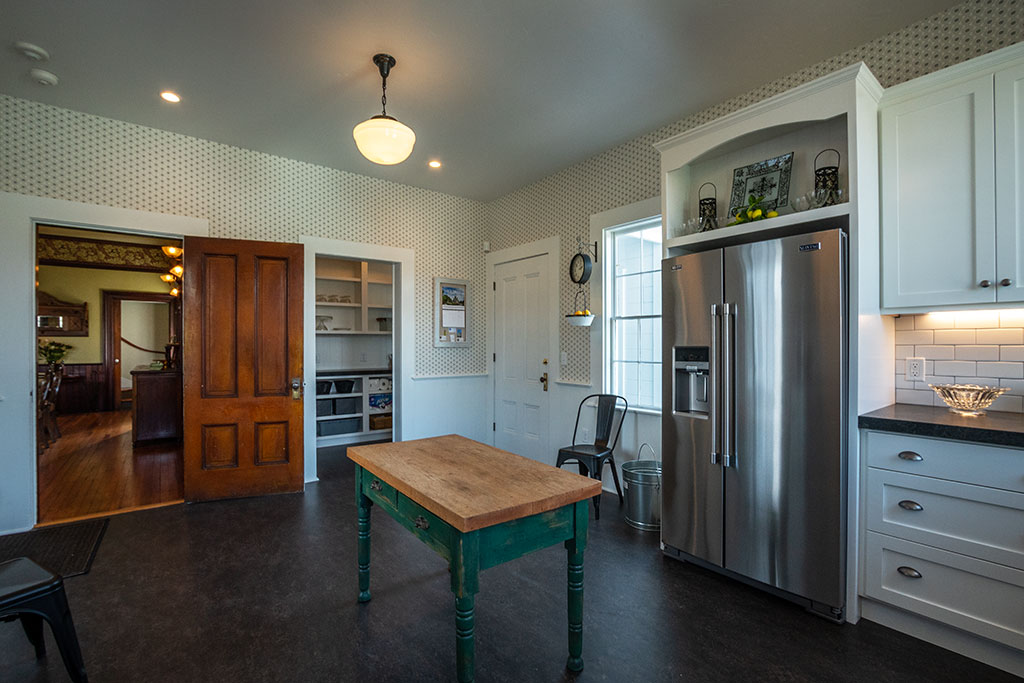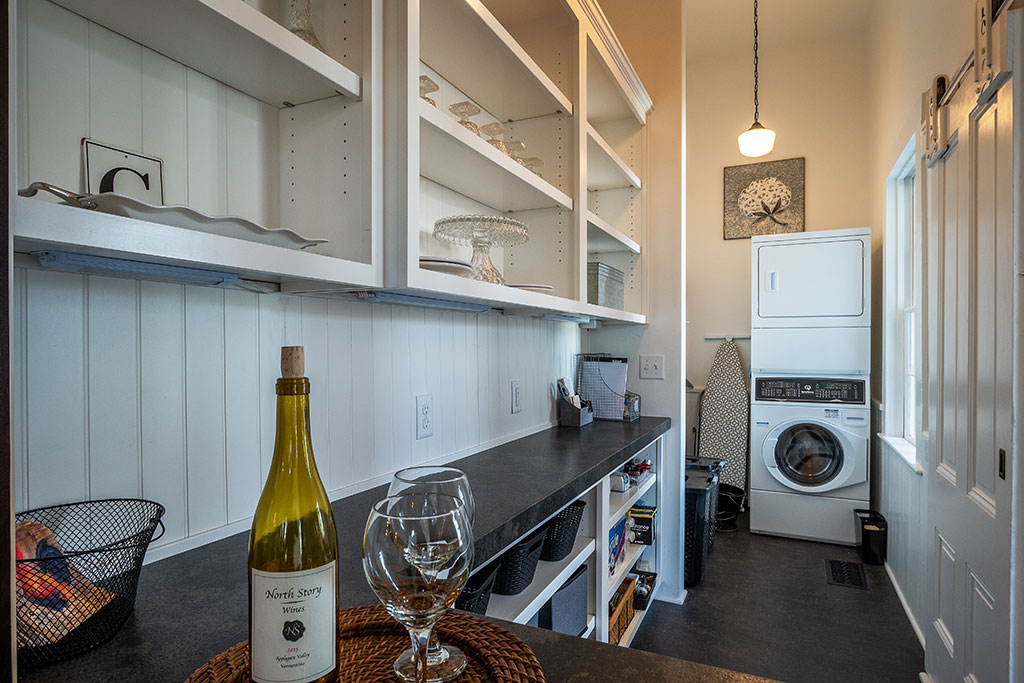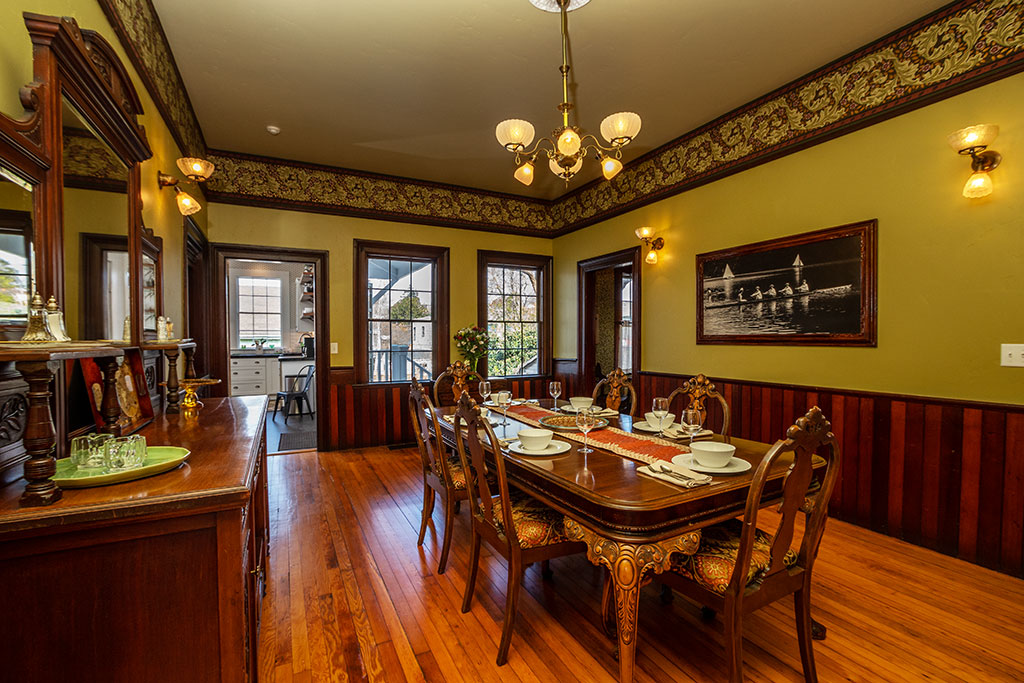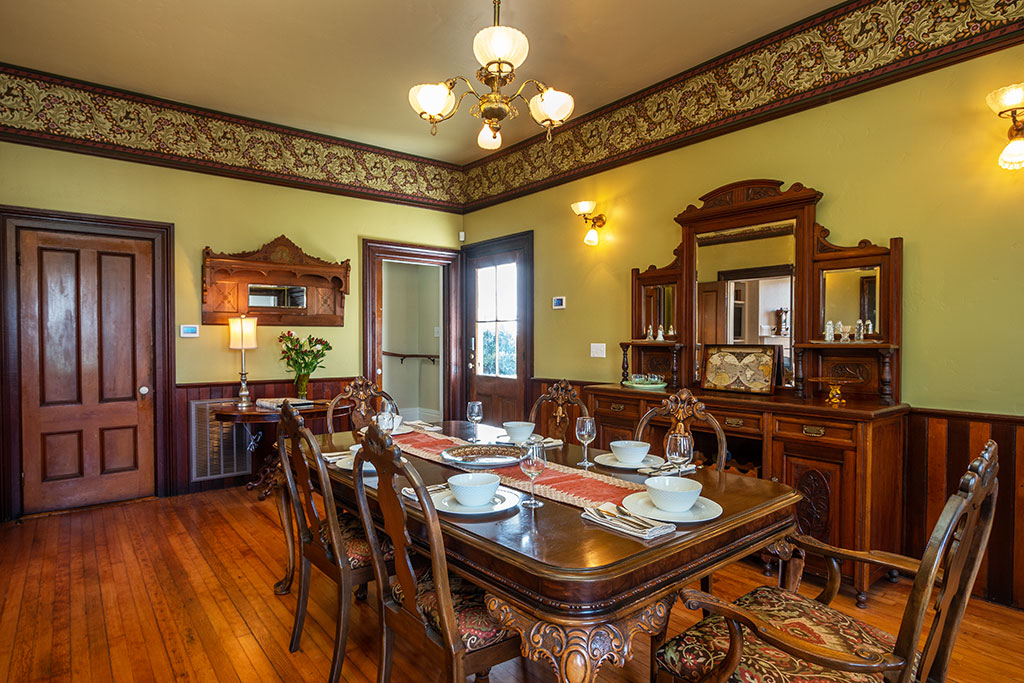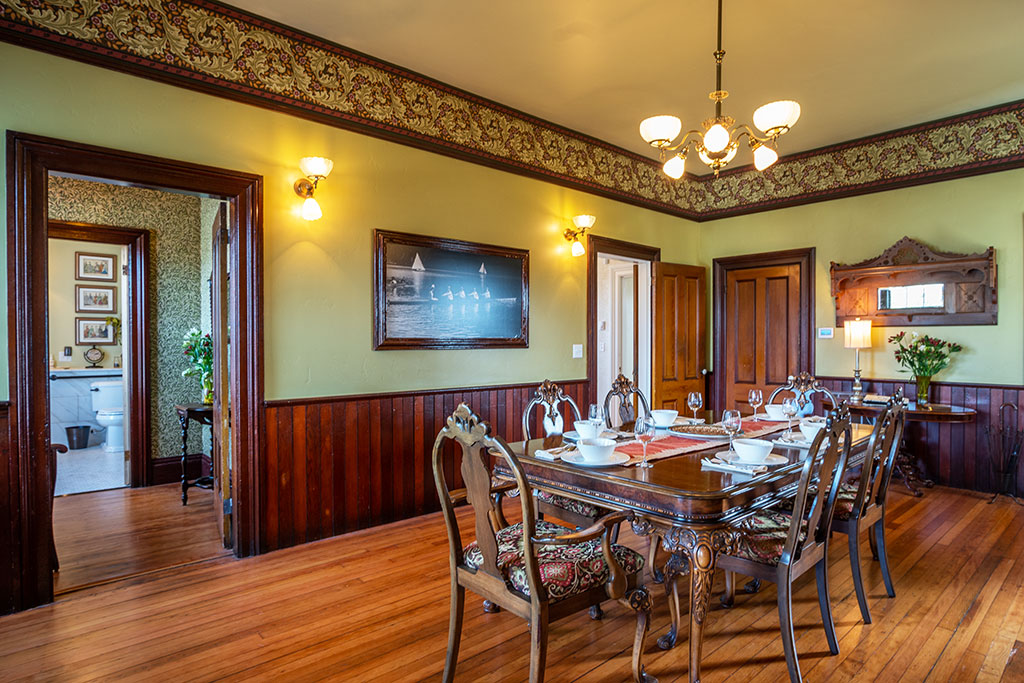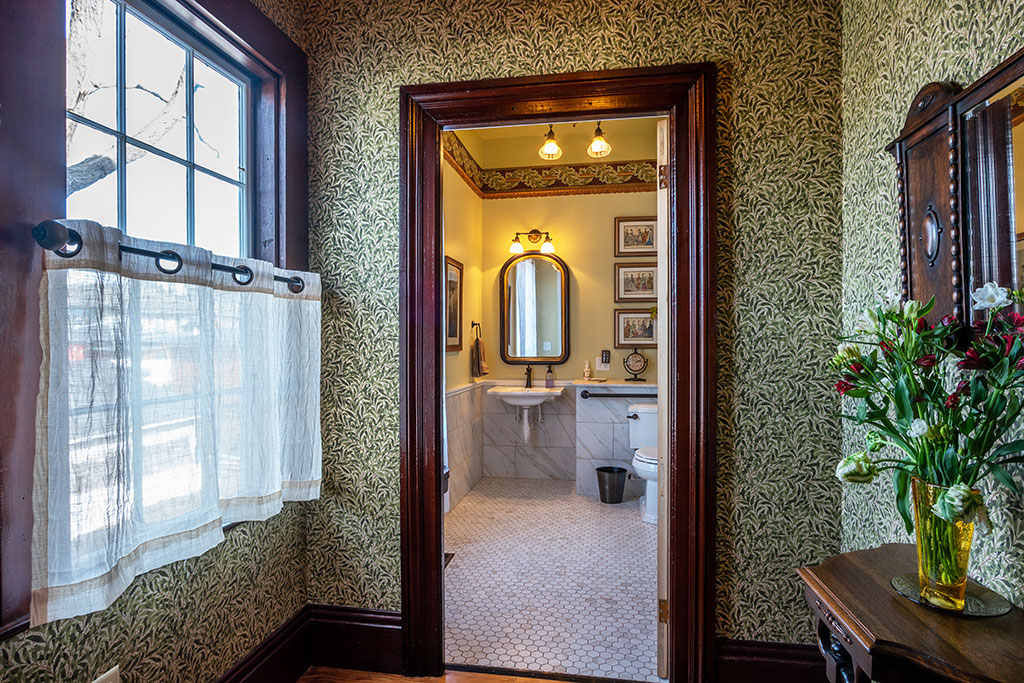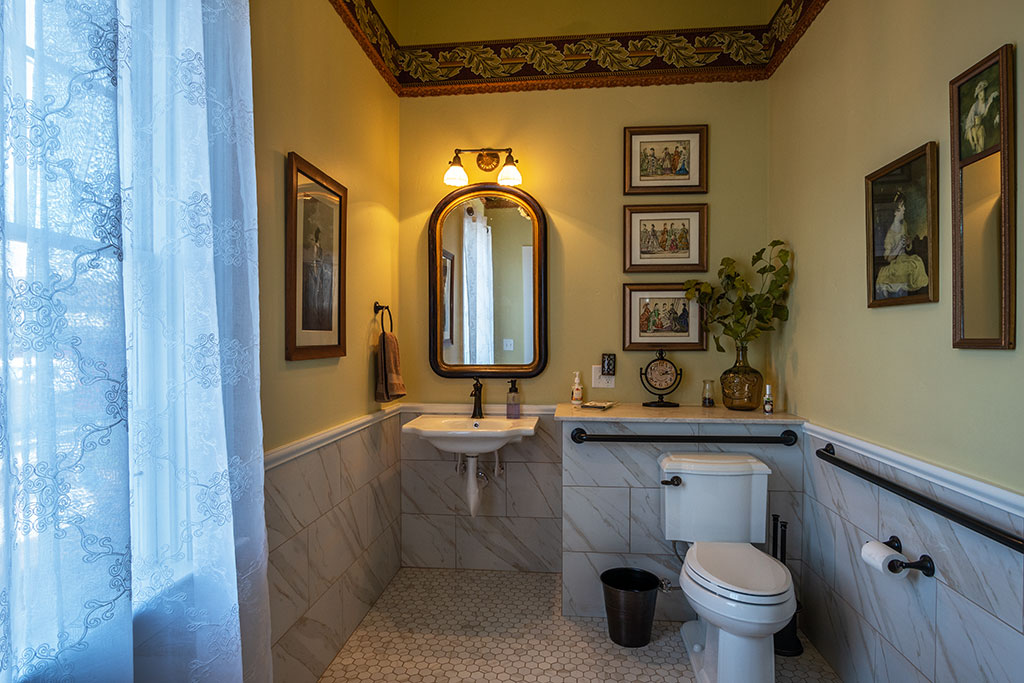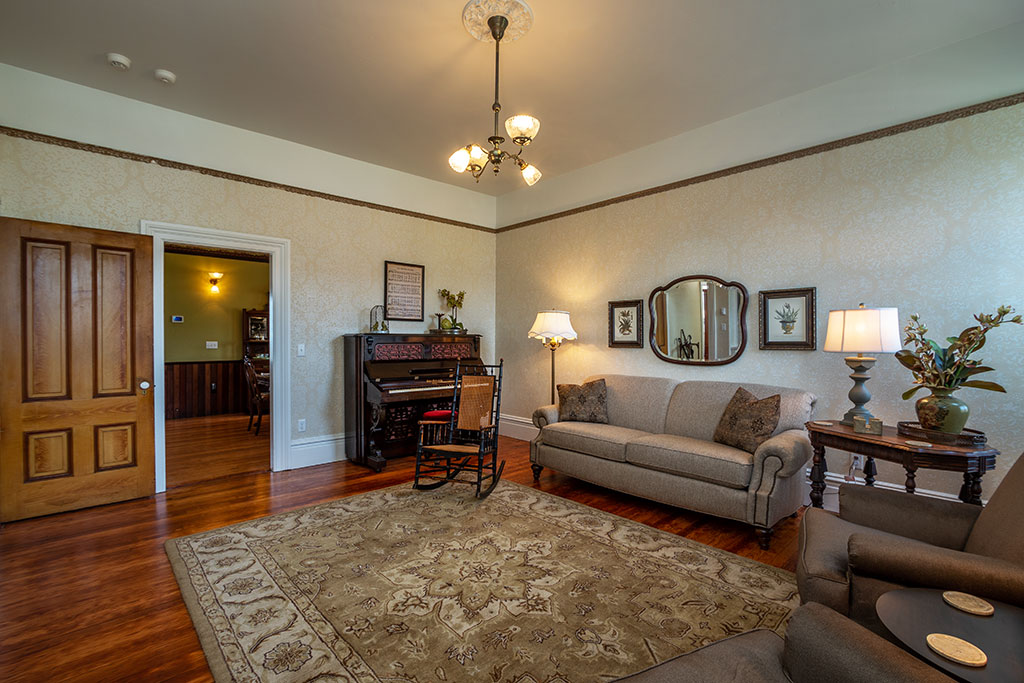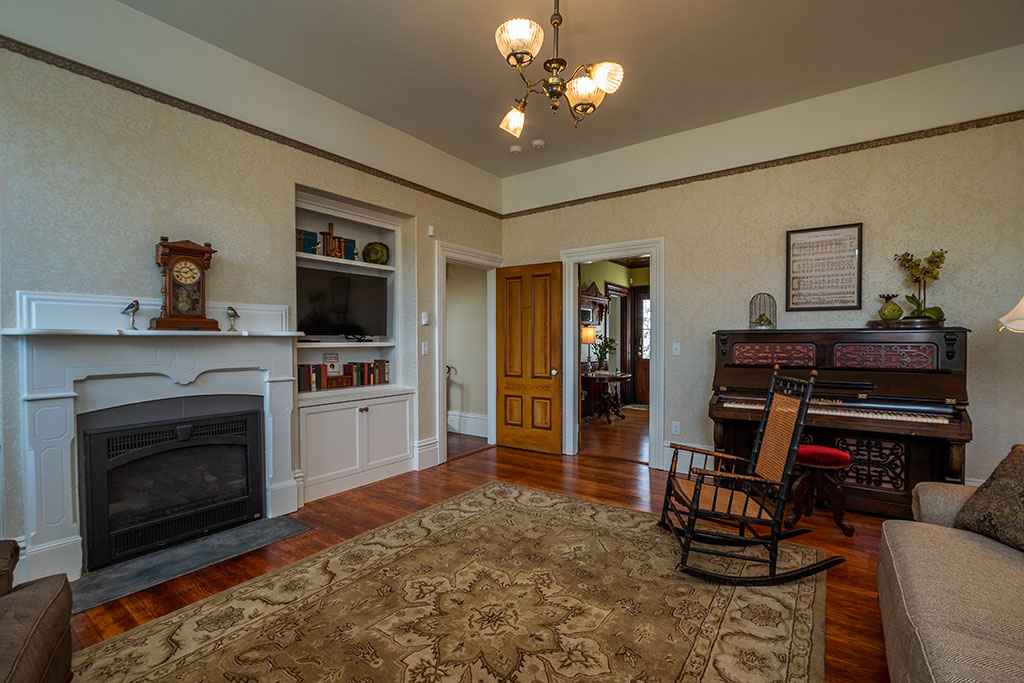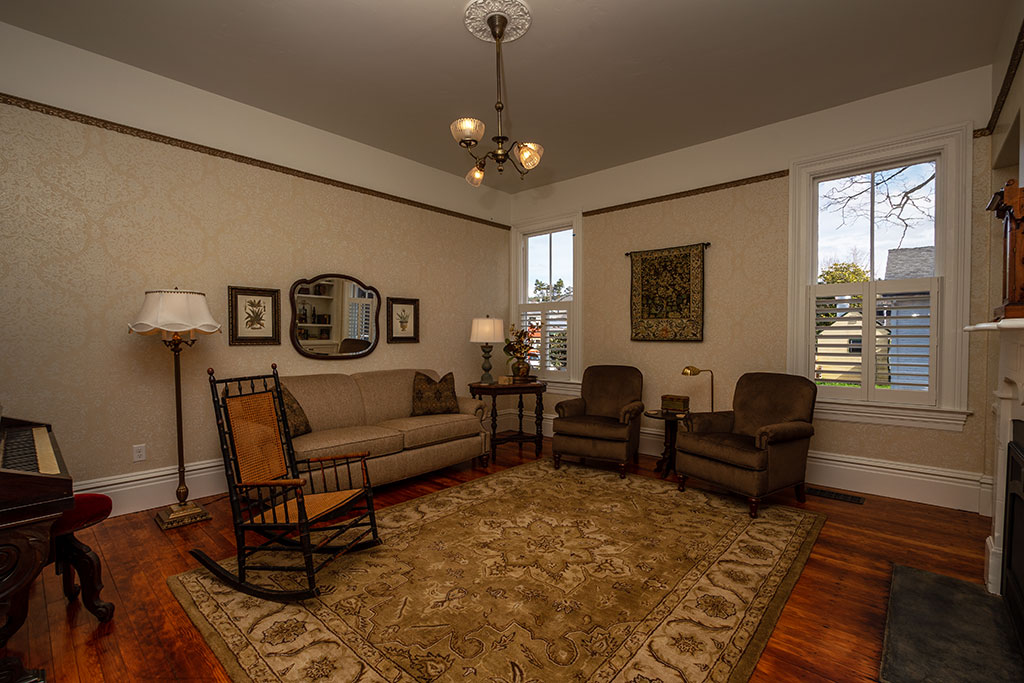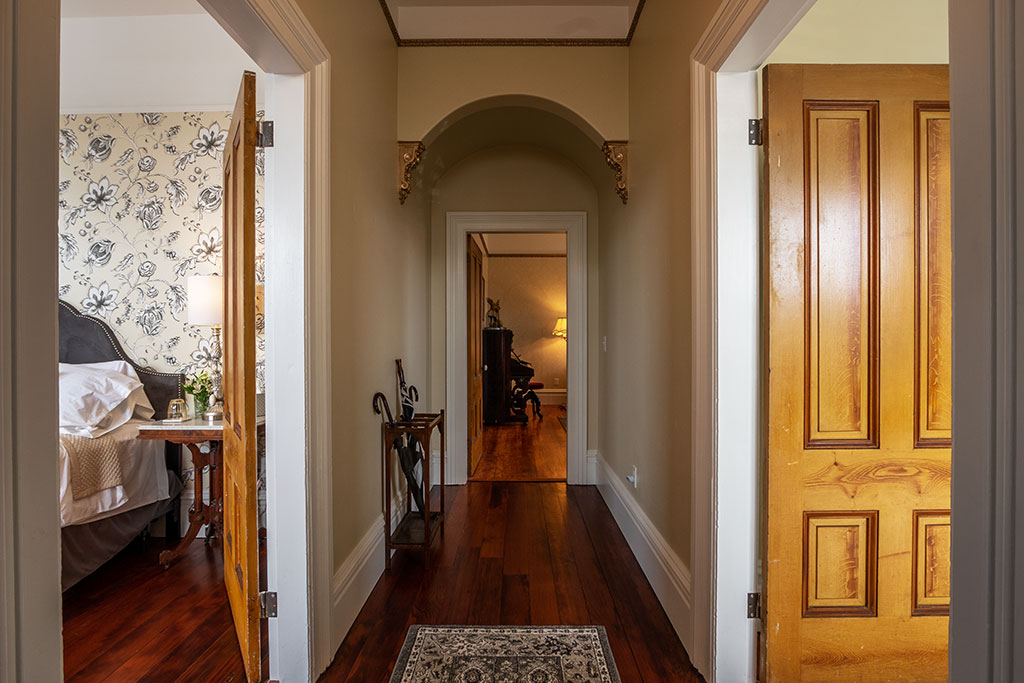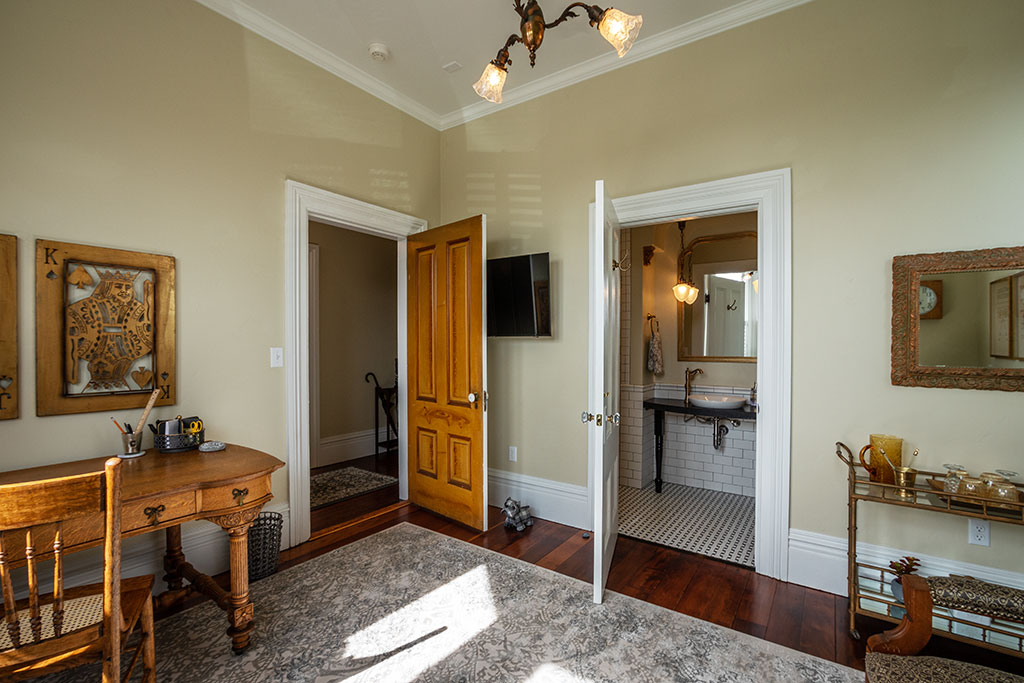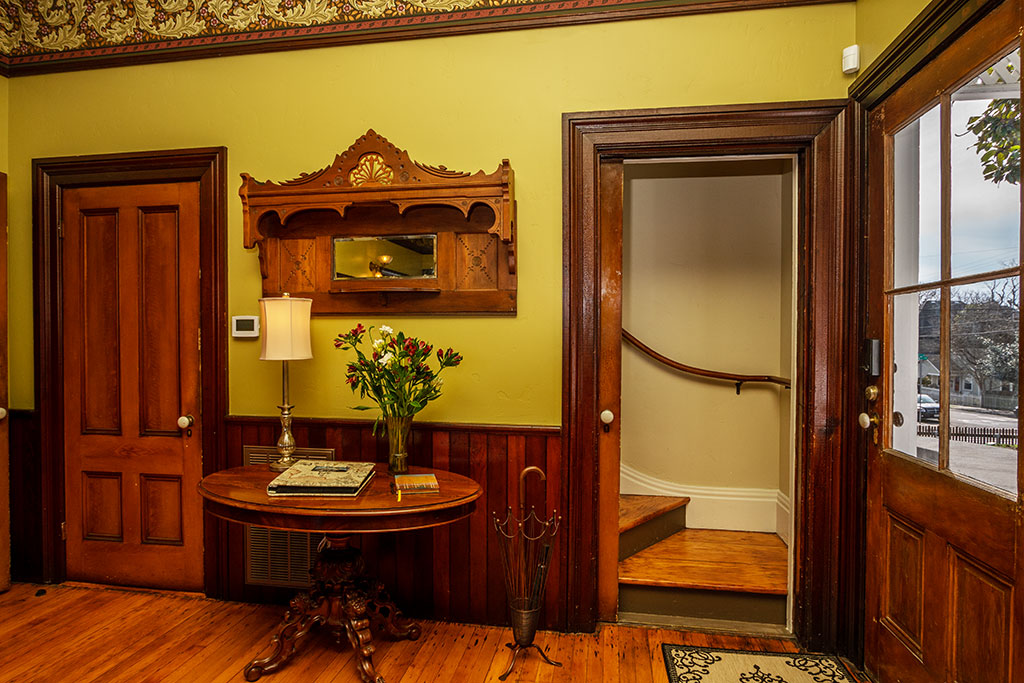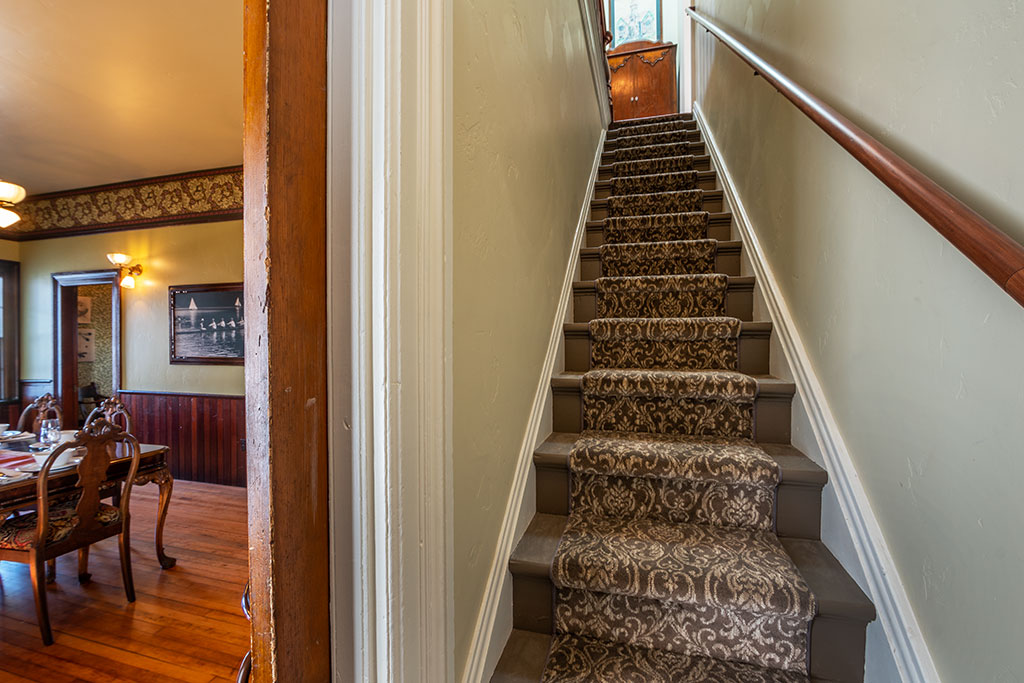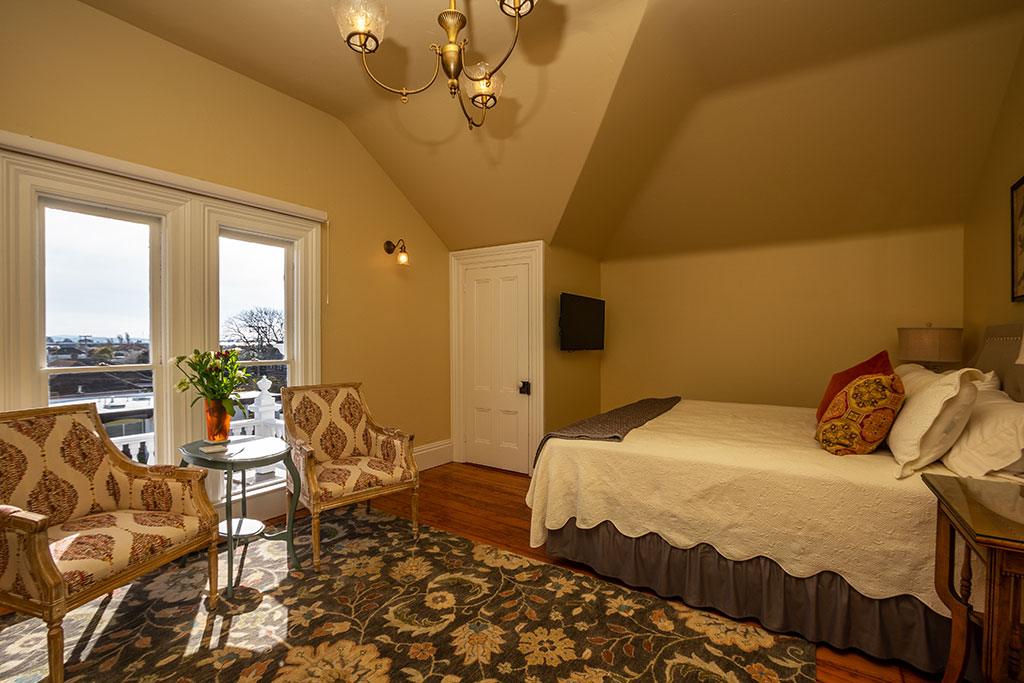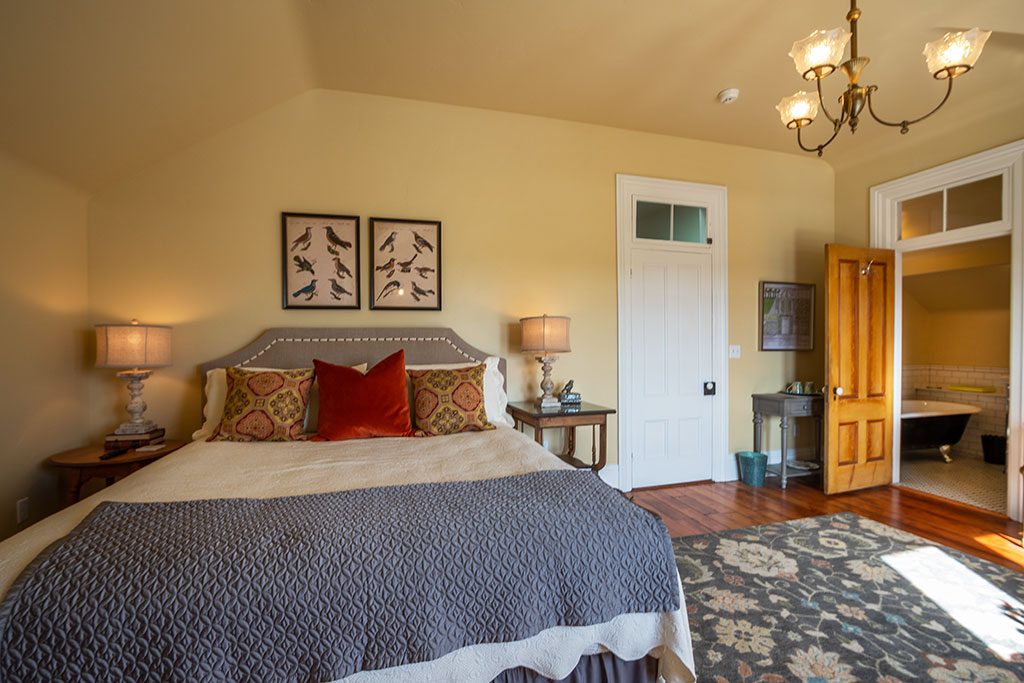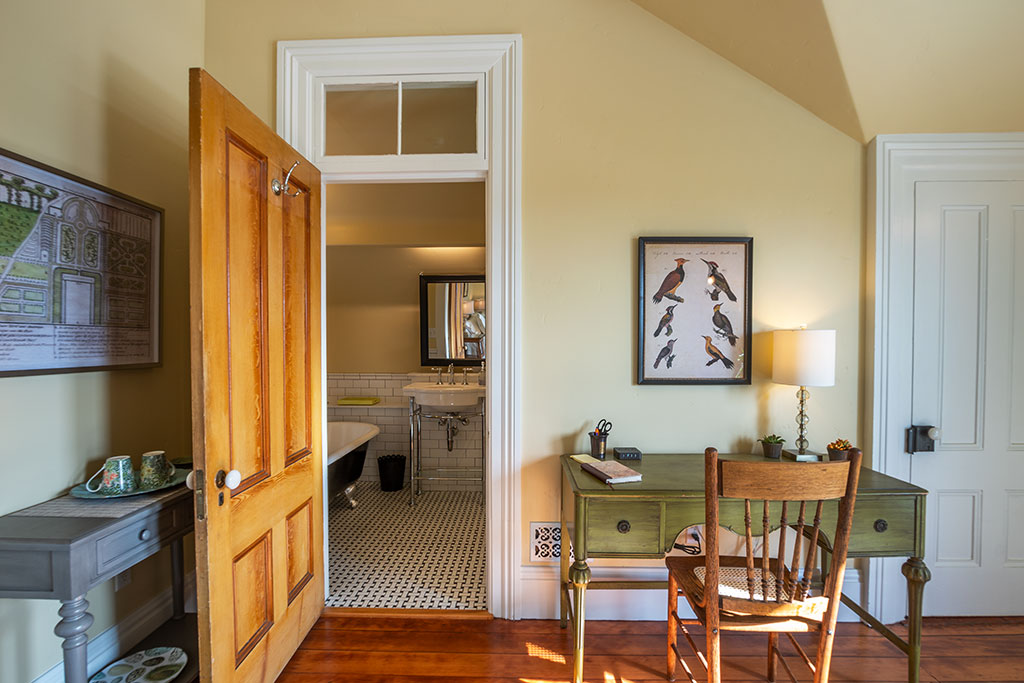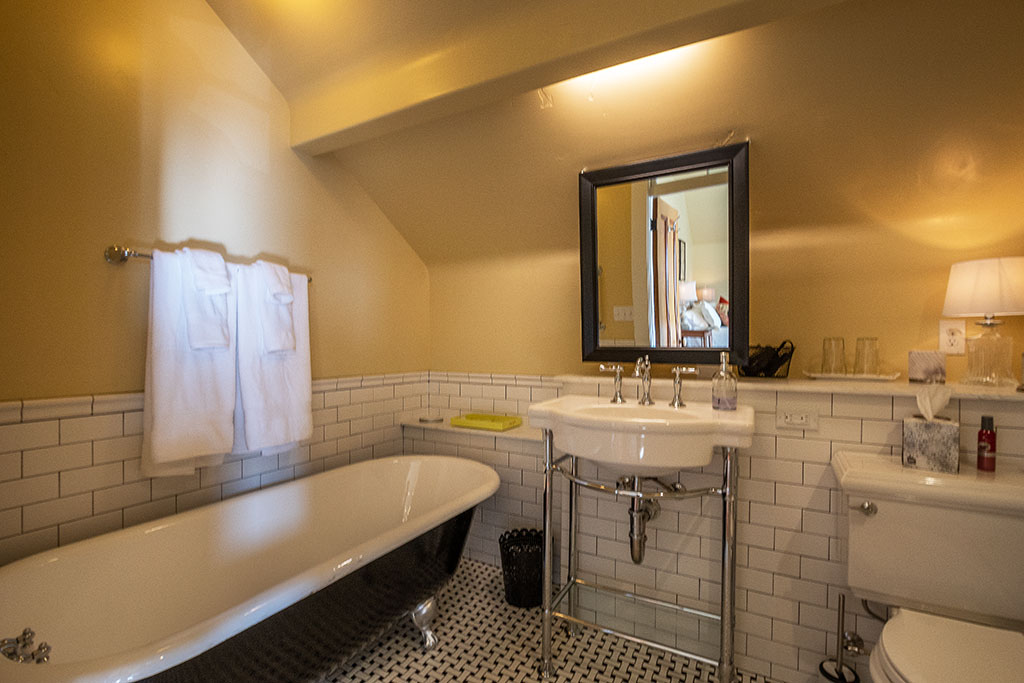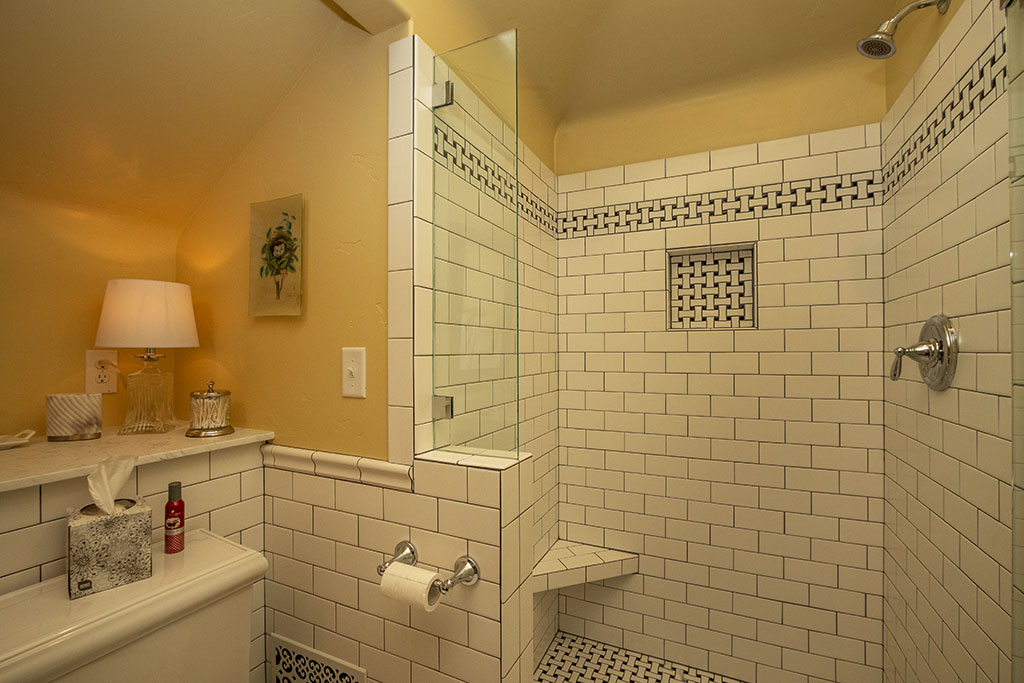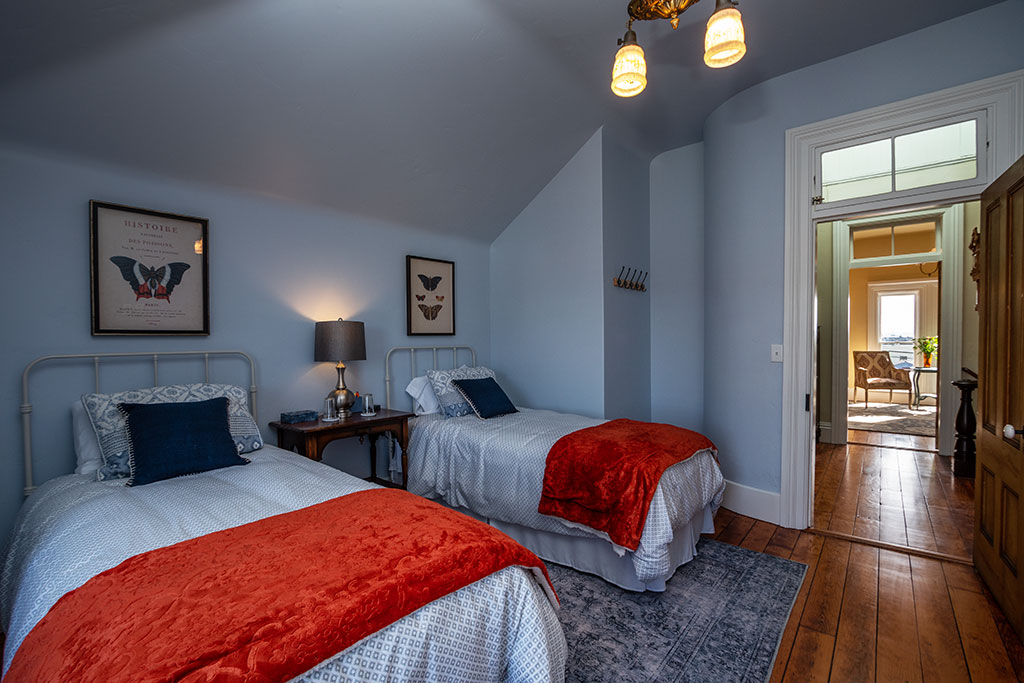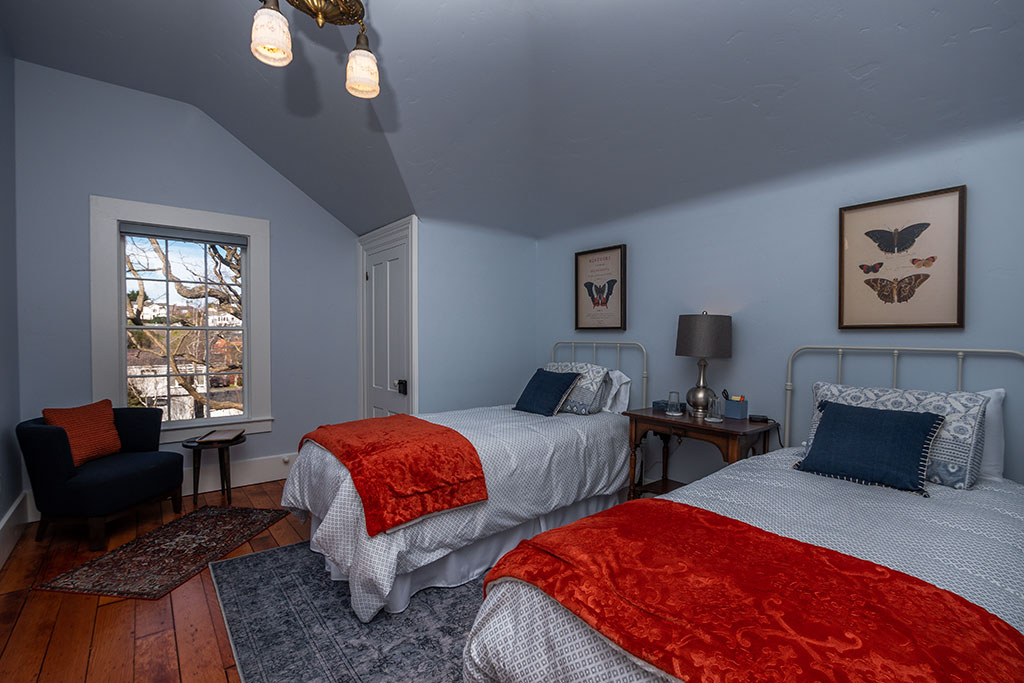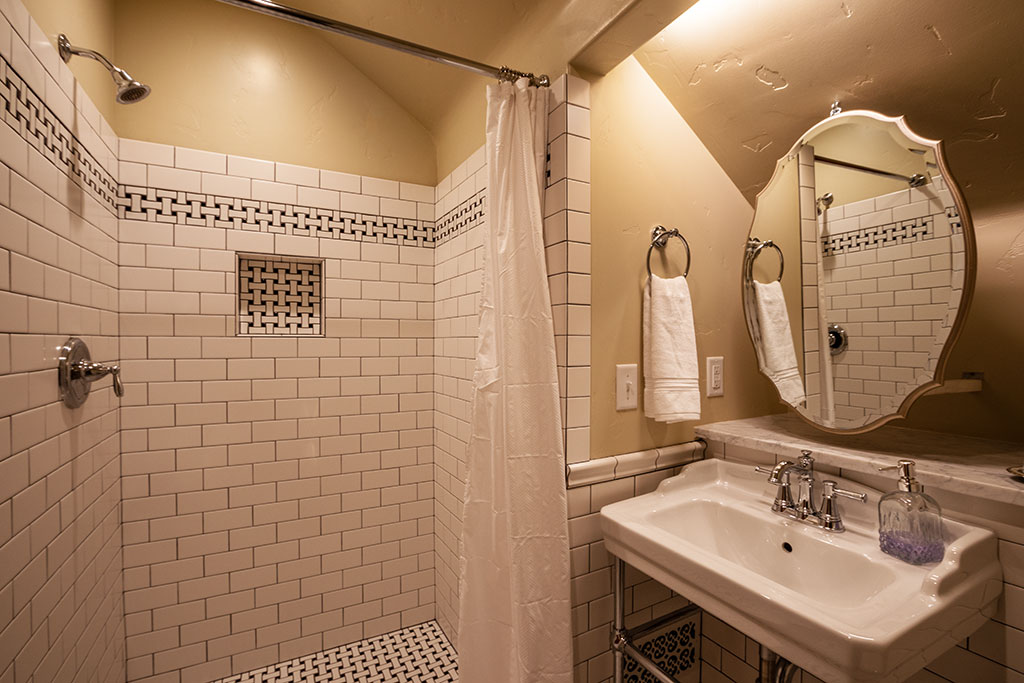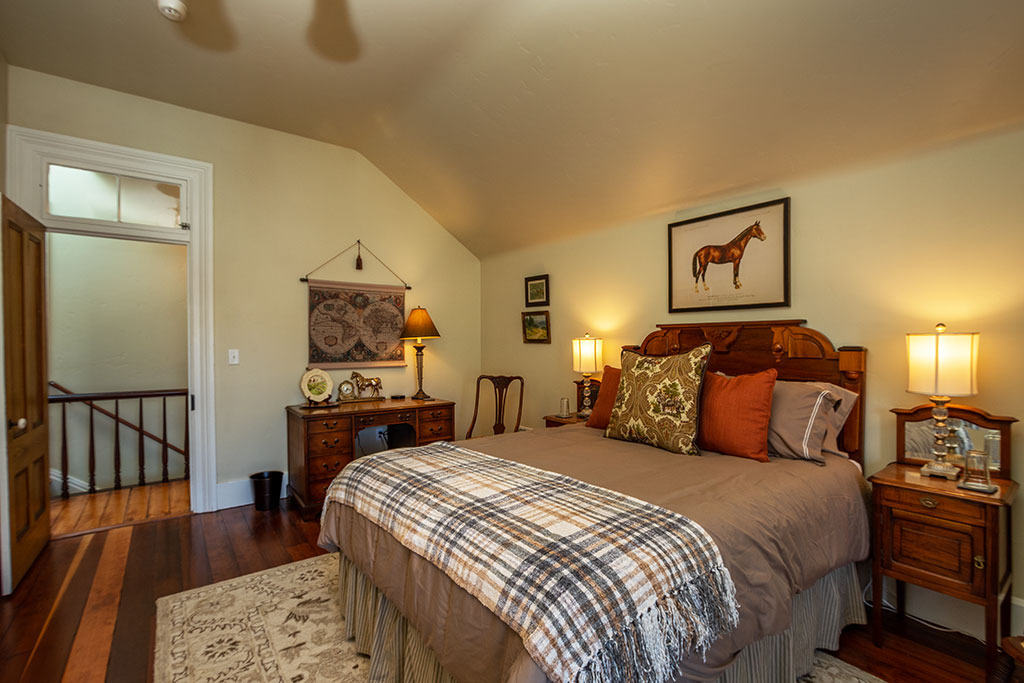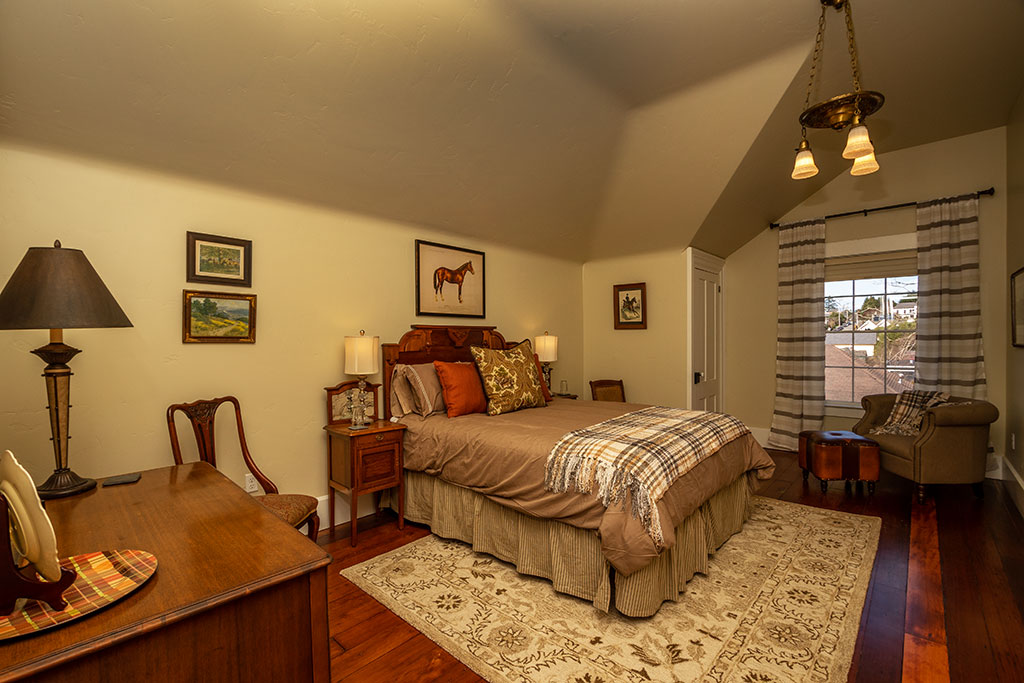 Availability
Key

| | | | | | | | |
| --- | --- | --- | --- | --- | --- | --- | --- |
| # | Night Available | # | Night Unavailable | # | Arrive Only | # | Depart Only |
August 2019
Su
Mo
Tu
We
Th
Fr
Sa

1




2




3




4




5




6




7




8




9




10




11




12




13




14




15




16




17




18




19




20




21




22




$285

/nt

23




24




25




26




27




$285

/nt

28




$285

/nt

29




$285

/nt

30




$335

/nt

31




$335

/nt
September 2019
Su
Mo
Tu
We
Th
Fr
Sa

1




$335

/nt

2




$285

/nt

3




$285

/nt

4




$285

/nt

5




$285

/nt

6




$285

/nt

7




$285

/nt

8




$285

/nt

9




$285

/nt

10




$285

/nt

11




$285

/nt

12




13




14




15




16




$285

/nt

17




$285

/nt

18




$285

/nt

19




$285

/nt

20




$285

/nt

21




$285

/nt

22




$285

/nt

23




$285

/nt

24




$285

/nt

25




$285

/nt

26




$285

/nt

27




$285

/nt

28




$285

/nt

29




$285

/nt

30




$285

/nt
October 2019
Su
Mo
Tu
We
Th
Fr
Sa

1




$225

/nt

2




$225

/nt

3




$225

/nt

4




5




$225

/nt

6




$225

/nt

7




$225

/nt

8




$225

/nt

9




$225

/nt

10




11




12




13




$225

/nt

14




$225

/nt

15




$225

/nt

16




$225

/nt

17




$225

/nt

18




$225

/nt

19




$225

/nt

20




$225

/nt

21




$225

/nt

22




$225

/nt

23




$225

/nt

24




$225

/nt

25




$225

/nt

26




$225

/nt

27




$225

/nt

28




$225

/nt

29




$225

/nt

30




$225

/nt

31




$225

/nt
November 2019
Su
Mo
Tu
We
Th
Fr
Sa

1




$225

/nt

2




$225

/nt

3




$225

/nt

4




$225

/nt

5




$225

/nt

6




$225

/nt

7




$225

/nt

8




9




10




11




$225

/nt

12




$225

/nt

13




$225

/nt

14




$225

/nt

15




$225

/nt

16




$225

/nt

17




$225

/nt

18




$225

/nt

19




$225

/nt

20




$225

/nt

21




$225

/nt

22




$225

/nt

23




$225

/nt

24




$225

/nt

25




$225

/nt

26




$225

/nt

27




$335

/nt

28




$335

/nt

29




$335

/nt

30




$335

/nt
December 2019
Su
Mo
Tu
We
Th
Fr
Sa

1




$225

/nt

2




$225

/nt

3




$225

/nt

4




$225

/nt

5




$225

/nt

6




$225

/nt

7




$225

/nt

8




$225

/nt

9




$225

/nt

10




$225

/nt

11




$225

/nt

12




$225

/nt

13




$225

/nt

14




$225

/nt

15




$225

/nt

16




$225

/nt

17




$225

/nt

18




$225

/nt

19




$225

/nt

20




$225

/nt

21




$225

/nt

22




$225

/nt

23




$335

/nt

24




$335

/nt

25




$335

/nt

26




$335

/nt

27




$335

/nt

28




$335

/nt

29




$335

/nt

30




$335

/nt

31




$335

/nt
January 2020
Su
Mo
Tu
We
Th
Fr
Sa

1




$335

/nt

2




$225

/nt

3




$225

/nt

4




$225

/nt

5




$225

/nt

6




$225

/nt

7




$225

/nt

8




$225

/nt

9




$225

/nt

10




$225

/nt

11




$225

/nt

12




$225

/nt

13




$225

/nt

14




$225

/nt

15




$225

/nt

16




$225

/nt

17




$225

/nt

18




$225

/nt

19




$225

/nt

20




$225

/nt

21




$225

/nt

22




$225

/nt

23




$225

/nt

24




$225

/nt

25




$225

/nt

26




$225

/nt

27




$225

/nt

28




$225

/nt

29




$225

/nt

30




$225

/nt

31




$225

/nt
February 2020
Su
Mo
Tu
We
Th
Fr
Sa

1




$225

/nt

2




$225

/nt

3




$225

/nt

4




$225

/nt

5




$225

/nt

6




$225

/nt

7




$225

/nt

8




$225

/nt

9




$225

/nt

10




$225

/nt

11




$225

/nt

12




$225

/nt

13




$225

/nt

14




$225

/nt

15




$225

/nt

16




$225

/nt

17




$225

/nt

18




$225

/nt

19




$225

/nt

20




$225

/nt

21




$225

/nt

22




$225

/nt

23




$225

/nt

24




$225

/nt

25




$225

/nt

26




$225

/nt

27




$225

/nt

28




$225

/nt

29




$225

/nt
March 2020
Su
Mo
Tu
We
Th
Fr
Sa

1




$225

/nt

2




$225

/nt

3




$225

/nt

4




$225

/nt

5




$225

/nt

6




$225

/nt

7




$225

/nt

8




$225

/nt

9




$225

/nt

10




$225

/nt

11




$225

/nt

12




$225

/nt

13




$225

/nt

14




$225

/nt

15




$225

/nt

16




$225

/nt

17




$225

/nt

18




$225

/nt

19




$225

/nt

20




$225

/nt

21




$225

/nt

22




$225

/nt

23




$225

/nt

24




$225

/nt

25




$225

/nt

26




$225

/nt

27




$225

/nt

28




$225

/nt

29




$225

/nt

30




$225

/nt

31




$225

/nt
April 2020
Su
Mo
Tu
We
Th
Fr
Sa

1




$225

/nt

2




$225

/nt

3




$225

/nt

4




$225

/nt

5




$225

/nt

6




$225

/nt

7




$225

/nt

8




$225

/nt

9




$225

/nt

10




$225

/nt

11




$225

/nt

12




$225

/nt

13




$225

/nt

14




$225

/nt

15




$225

/nt

16




$225

/nt

17




$225

/nt

18




$225

/nt

19




$225

/nt

20




$225

/nt

21




$225

/nt

22




$225

/nt

23




$225

/nt

24




$225

/nt

25




$225

/nt

26




$225

/nt

27




$225

/nt

28




$225

/nt

29




$225

/nt

30




$225

/nt
May 2020
Su
Mo
Tu
We
Th
Fr
Sa

1




$285

/nt

2




$285

/nt

3




$285

/nt

4




$285

/nt

5




$285

/nt

6




$285

/nt

7




$285

/nt

8




$285

/nt

9




$285

/nt

10




$285

/nt

11




$285

/nt

12




$285

/nt

13




$285

/nt

14




$450

/nt

15




$450

/nt

16




$450

/nt

17




$285

/nt

18




$285

/nt

19




$285

/nt

20




$285

/nt

21




$285

/nt

22




$335

/nt

23




$335

/nt

24




$335

/nt

25




$335

/nt

26




$285

/nt

27




$285

/nt

28




$285

/nt

29




$285

/nt

30




$285

/nt

31




$285

/nt
June 2020
Su
Mo
Tu
We
Th
Fr
Sa

1




$285

/nt

2




$285

/nt

3




$285

/nt

4




$285

/nt

5




$285

/nt

6




$285

/nt

7




$285

/nt

8




$285

/nt

9




$285

/nt

10




$285

/nt

11




$285

/nt

12




$285

/nt

13




$285

/nt

14




$285

/nt

15




$285

/nt

16




$285

/nt

17




$285

/nt

18




$285

/nt

19




$285

/nt

20




$285

/nt

21




$285

/nt

22




$285

/nt

23




$285

/nt

24




$285

/nt

25




$285

/nt

26




$285

/nt

27




$285

/nt

28




$285

/nt

29




$285

/nt

30




$285

/nt
July 2020
Su
Mo
Tu
We
Th
Fr
Sa

1




$285

/nt

2




$335

/nt

3




$335

/nt

4




$335

/nt

5




$285

/nt

6




$285

/nt

7




$285

/nt

8




$285

/nt

9




$285

/nt

10




$285

/nt

11




$285

/nt

12




$285

/nt

13




$285

/nt

14




$285

/nt

15




$285

/nt

16




$285

/nt

17




$285

/nt

18




$285

/nt

19




$285

/nt

20




$285

/nt

21




$285

/nt

22




$285

/nt

23




$285

/nt

24




$285

/nt

25




$285

/nt

26




$285

/nt

27




$285

/nt

28




$285

/nt

29




$285

/nt

30




$285

/nt

31




$285

/nt