Amenities
Trinidad Retreat homes are carefully prepared and well stocked to help ensure your stay with us is comfortable and convenient. We offer unique and thoughtful amenities for your vacation enjoyment. Here are some of the comforts and luxuries you can expect in the home you select to rent:
A clean and sparkling, well-detailed home for your arrival.
Our housekeepers are longtime valued employees and they take a special interest in maintaining Trinidad Retreat vacation rentals to high standards of cleanliness and order.
Barbeques and barbeque supplies in all homes.
Necessities for your convenience such as cable, free internet and wifi.
Vacations homes are fully stocked with towels, linens, cooking and dining utensils, firewood (if applicable), paper towels, organic local hand soap, shampoo, laundry detergent and dishwashing soap, new sponge.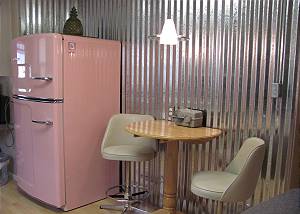 Retro Retreat~Awesome Decor, Near Everything, Comfortable
Beds: 3 Baths: 1 Sleeps: 8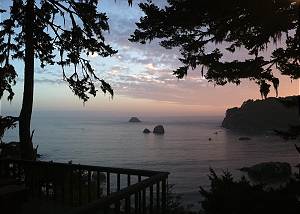 Sea Cliff~ Ocean Views Privacy, Deck, Wifi, Cable, Beach Trail
Beds: 2 Baths: 1 Sleeps: 4